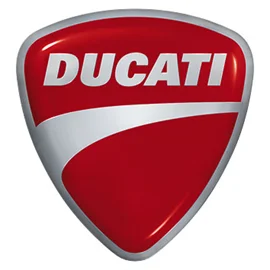 Let's be honest: What do you associate with the name Ducati? Motorcycles, mostly red, of course. The desmodromic valve control too, and of course the legendary V2 engine. That's all right, but as with so many companies, some of these things didn't start until later than expected.
Start as a radio builder
Then let's start: Antonio Ducati and his three sons Bruno, Adriano and Marcello did not build motorcycles in the first 20 years, and in 1926 they made components for radios. Even in 1946, when two-wheelers were first used, there was no sign of the modern-day surface-to-surface missiles. The "Cucciolo" was an auxiliary motor for bicycles. At that time, however, the founders were no longer on board – Ducati was under state administration.
But the state clearly saw it as promising if Ducati were to expand and strengthen this business. In 1953, Ducati was split into The Ducati Elettronica S.p.A. and the motorcycle manufacturer Ducati Meccanica S.p.A. to illustrate this organizationally.
The following year was very important: Fabio Taglioni took up his post as Technical Director, a position he was to hold until 1989. He proved to be as influential for Ducati as the legendary Giotto Bizzarini was for Ferrari and Lamborghini. Taglioni's decision was both to get the V2 engine up and running and, more importantly and earlier, to use the desmodromic valve control. His first act was a bang. Taglioni solved the task of constructing a sports motorcycle with the slightest means in record time with the only 100 cc Gran Sport "Marianna".