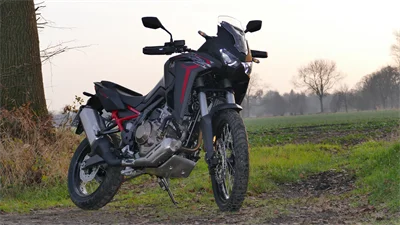 Photos: Motorradtest.de
It's not easy: you have a model of success, which has a lot of fans around the globe. The Honda Africa Twin also provides for mostly completely satisfied drivers – how can you make something good even better? Any radical change could alienate customers, but Honda didn't want to stop. Our test clarifies whether the current revision of the Africa Twin made sense.
What makes the AT?
For such a successful model, the Honda has a lot to offer: it is neither the lightest, the cheapest nor even the strongest among the travel enduros. Where can the Honda score? Quite simply, it is top in the sum of its properties. This, coupled with the typical reliability and off-road capability, gave this bike the reverence of all world travelers – and those who like this image.
Honda introduced the current model like the previous model in two versions, there is the Africa Twin and the Africa Twin Sports Adventure. They are more diverging compared to the previous model, and the differences are more apparent. We chose the 1,800 cheaper, but still 14,165 Euro, simple Africa Twin. For this we do not use the larger tank (24.8 instead of 18.8 litres), there are also missing tubeless tyres, the larger windshield, the luggage rack, and we must not spend another EUR 1,800 on the electronic chassis, this is reserved for sports. By the way: If you make a cross everywhere and treat yourself to a suitcase set, you will break the 20,000-euro mark.

The seat height is 850 to 870 mm, the handlebars are now positioned 22.5 mm higher for a more upright seat position. Lower (825 mm to 845 mm) and higher (875 mm to 895 mm) benches are optionally available via the accessory range.