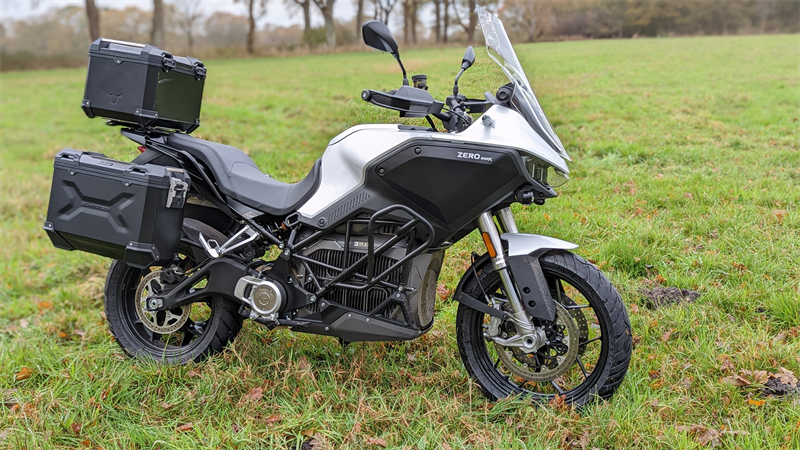 Photos: Motorradtest.de
Zero's first electric travel enduro is called DSR/X. It costs 26,550 euros and takes over many things of the Zero SR/F and SR/S already tested by us. Volker and Dietmar explored what the DSR/X can do - and what it can't - during an extensive test drive.
This is how it stands
So there it is, the all-new DSR/X from Zero. In addition to many other Zero e-motorcycles at
Tecius & Reimers
, which have a large stock of Zeros - and many of them can be tested as demonstrators for you. So if you are interested in zero bikes beyond the DSR/X tested here, you can get advice there and take a spin. This is especially exciting for people who live in the city and have an A1 or A2 certificate.
The Zero DSR/X is available in green and white (see picture gallery) and it is a massive adventure bike that goes into the ring with BMW GS, Multistrada & Co. The real competitor is, of course, the Energica Experia, which is about the same price and also comes with electric drive. The DSRX has the typical Zero light mask and is immediately recognizable by its independent design. The huge tank catches the eye, which is of course a dummy tank - this bike does not need gasoline.
But electricity, and therefore you can also book a fast charger or an additional battery instead of the additional storage space. The additional battery increases the battery capacity from 17.3 kWh to 21 kWh. If you opt for the fast charger, you can charge the bike with 12.3 kW instead of 6.6 kW. Unfortunately, both options do not fit into the storage space, so you have to choose between faster charging or longer range. More on battery and range follows below.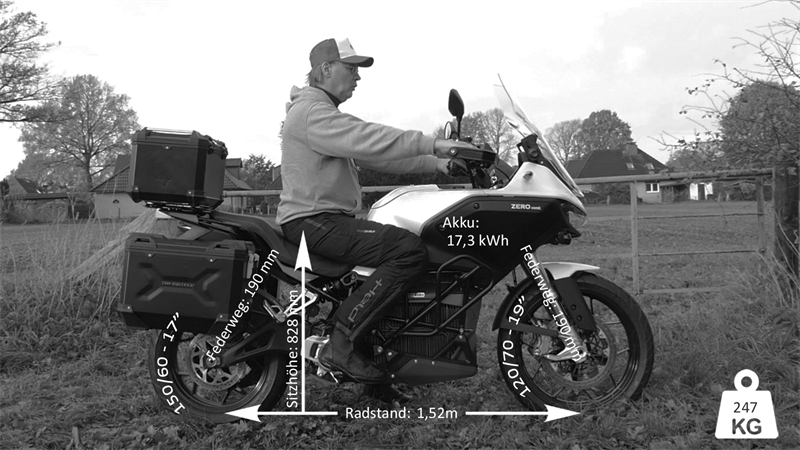 How to sit on the Zero DSR/X - upright and with plenty of space for driver and front passenger

360 degree tour around the Zero DSR/X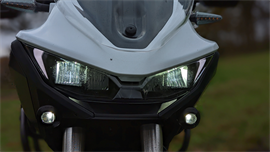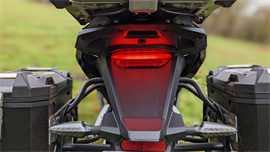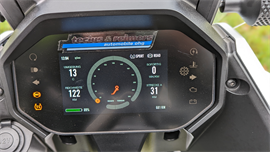 Technology of the Zero DSR/X
The Zero DSR/X already has pretty much all the technical assistance systems you can think of in series production: cruise control, 5+1 driving modes, cornering ABS, lean-dependent traction control, etc. - everything included. Particularly noteworthy is the Bosch MSC, which not only takes care of lean angle control, but also regulates the engine drag torque.
Tony Szczotka, head of Two-Wheeler & Powersports Bosch, explains: "The MSC system for the Zero SR/F has been specially adapted to the requirements of electric motorcycles. The main difference is the faster response of the integrated traction control, due to the more direct torque transmission on electric motorcycles."
So, technically full hut at the Zero DSR/X. In addition, there is a large TFT color display with smartphone connection incl. navigation and, of course, full LED equipment for the front and rear lights.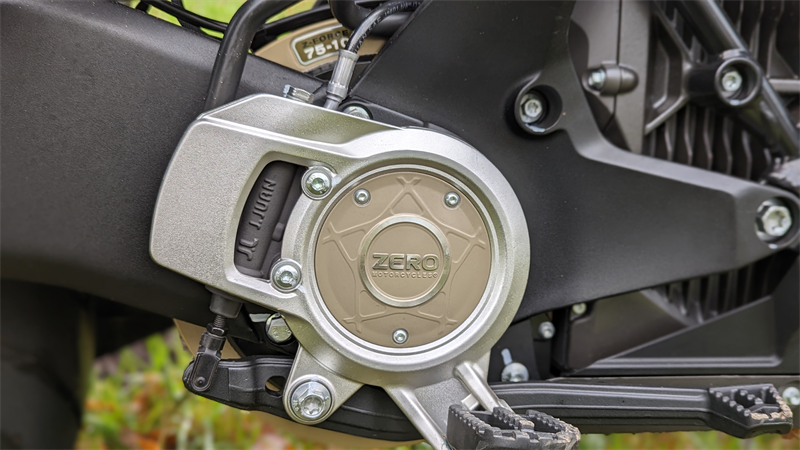 This is how it drives itself
If you have never ridden an electric motorcycle before, you will probably be surprised how quickly you get used to this completely different riding experience. The non-existent sound is one issue, the other issue is the lack of things like clutch, transmission, exhaust, oil, chain etc. remarkable. You simply turn the throttle and it's shift-free and noise-free. It's hard to describe, but it really feels very different than with a combustion engine - not better or worse, but definitely different!
Of course, the immense power of the electric drive plays an important role when driving. The Z-Force 75-10X has been revised again compared to the SR / F and now makes 100 hp and above all 225 Nm torque from 0 rpm!!! For comparison: The torque king Triumph Rocket 3 makes 221 Nm, but not immediately, but only from a certain speed. With the Zero, the pull from 60 to 100 km/h is absolutely amazing. It can be done in just over a second!


Unfortunately, it was wet during our test drive and the road surface was mostly slippery, so the machine could not always bring the immense power to the road. Fortunately, the numerous assi systems worked great, probably that's why we didn't end up in the field, but always stayed fine on the track. By the way, J.Juan's brakes did a very good job, but the ABS control intervals were clearly too long. However, since these are controlled via the BOSCH-MSC, Zero could certainly improve this via an update.
By the way, during our test an update of the "Cypher III+" operating system was displayed, which we did not install. But this is actually reminiscent of smartphones, which are constantly being modernized by system updates. It seems to be the same with the Zero: If the engineers have programmed improvements or additional features, they land on the bike via OTA update ("over the air"). To do this, you have to pair the bike with your smartphone, which you do anyway because of the navigation options. So everything a bit like Tesla & Co. - Welcome to the future!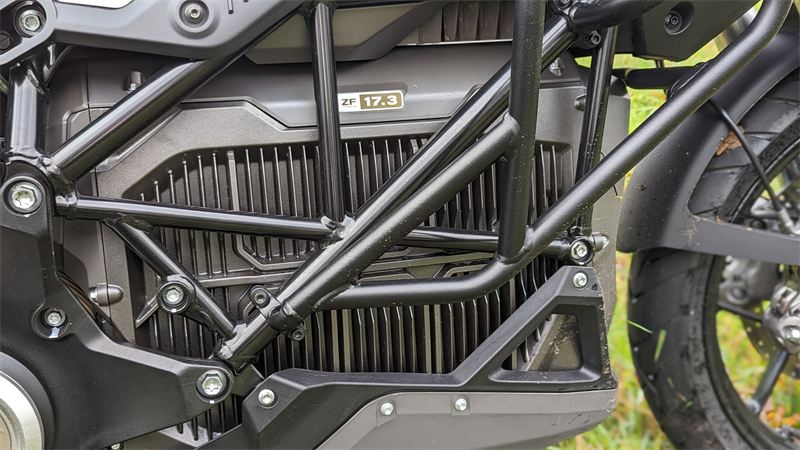 Battery: Charging time and range
The battery of the DSR/X is not that small compared to electric cars. The 17.3 kAh are sufficient on average for about 170 km. However, this depends on many factors: temperature, driving mode and, of course, speed play a role here. If you are only on the motorway at 160 km/h and more, you will not get 100 km far. Unfortunately, we have not been able to check the range specifications of Zero, but according to Tecius & Reimers these should be fair - i.e. close to reality: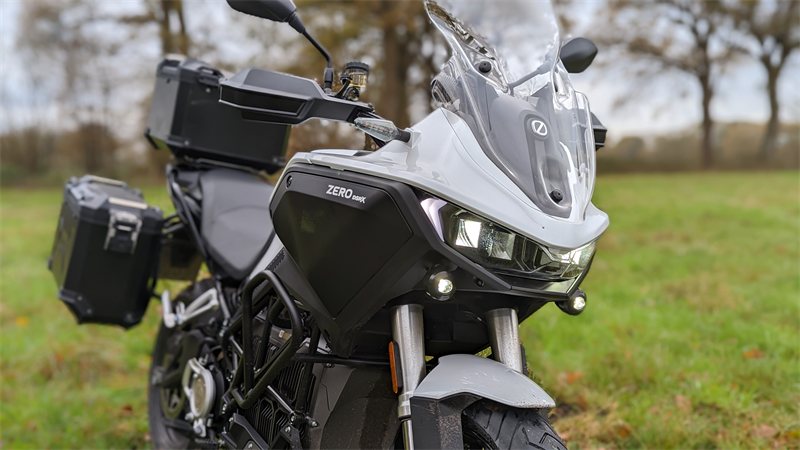 Charging the battery takes about 8 to 10 hours at a normal Schuco socket. If you charge the Zero at a wallbox, you have to wait about 2 hours. If you buy the Rapid-Charger (+3,500 €), you charge with 12.6 kW charging power and only have to wait an hour. This clears the main problem of the Zero DSR/X and all other electric motorcycles: the range is modest and charging takes a long time.
For an e-scooter that you use in the city, this may not be a problem, but for a travel enduro this is problematic from our point of view. After all, you want to travel long distances with this kind of bike. With the DSR/X, for example, an alpine tour is limited to 150 km per day - or a very long break at Passo Giao with at least four cappuccinci. If the host offers a wallbox there at all.