Royal Enfield introduces meteor 350
Meteor 350 first in India, from 2021 also in Europe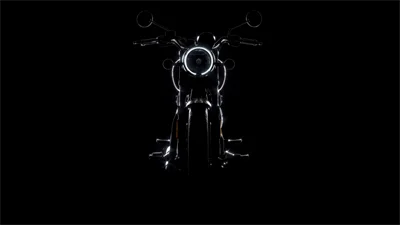 Royal Enfield today unveiled the new RE Meteor 350. First, this machine will be launched in India, and then in Europe from the first quarter of 2021.
On 9 November, on the occasion of the market launch, there will be a live press conference with participants from the RE management team as well as the designers of the Meteor. We take a first quick look at the Meteor 350.

The Meteor 350 from Royal Enfield inherits the 1952 meteor. The new Meteor 350 was designed and developed by the international design and engineering teams in the technology centres in India and the UK. This makes the Meteor 350 the result of a collaborative construction process between the UK and India.
Royal Enfield 350 Meteor: Single cylinder with 20 hp


The new machine has an air-cooled 349 cc single cylinder with 20 hp and a torque of 27 Nm. The Meteor has a steel tube frame with a conventional 41mm telefork and stereo struts. At the front there is a 19" cast wheel with a single brake disc with a diameter of 300 mm. There is also a 17" rear wheel with a 270 disc brake. The cockpit comes classic: there is an analog speed indicator and a round clock with digital display.
Previously known specs of the Royal Enfield Meteor 350
 
Engine: 1-cylinder 349 cm3 displacement and a balancing shaft
Power: 20 hp and 27 Nm torque
Suspension: steel tube frame, 41 telefork, stereo spring legs
Suspension: front 130 mm
Brakes: 300 mm single front disc, 270 mm single rear disc
Wheels: front 19 inches, rear 17 inches
Tank capacity: 20 litres
Weight: 191 kg dry
Light: Front halogen + LED daytime running light, rear LED