Royal Enfield Meteor 350
SOON THE BRAND NEW EASY CRUISER WILL BE AVAILABLE UNDER 4000 €

Photo: Royal Enfield
Royal Enfield presents the Meteor 350, a leading A2-compliant cruiser in the class – the European market launch is expected to be in Q2 2021 
A joint development of the two state-of-the-art Royal Enfield technology centres in Bruntingthorpe (UNITED Kingdom) and Chennai (India)
Complete new development – from design to modern engine to frame – as the Royal Enfield history continues
Available in 7 colours and 3 different variants: Fireball, Stellar and Supernova
New Royal Enfield TBT (Turn-by-Turn) navigation system for real-time routing based on Google Maps
Available with a variety of original motorcycle accessories, designed and developed exclusively for the new Meteor 350
The Meteor 350 inherits a Royal Enfield icon from the 1950s. The Meteor, introduced in 1952, was a highly praised touring motorcycle within the Royal Enfield family, which has manifested its reputation over many kilometres and for a long time. The new Easy Cruiser Meteor 350 skilfully transfers the special features of its predecessor into the modern age.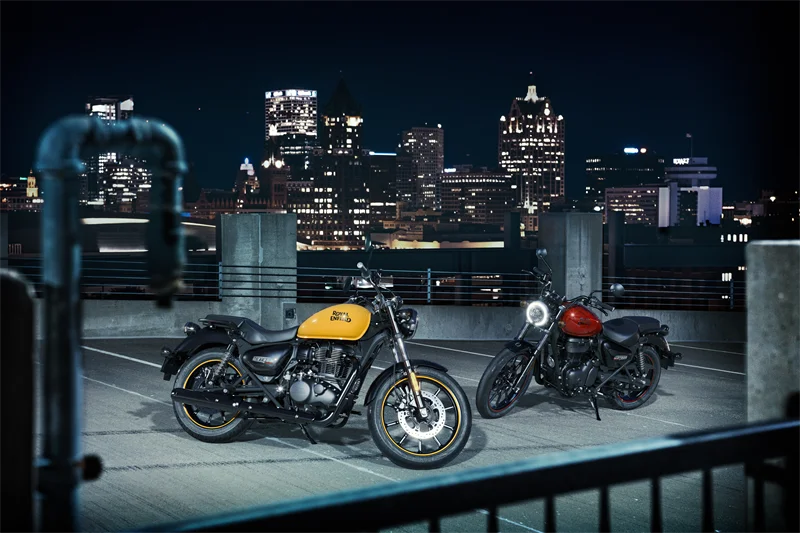 The Meteor 350 is aimed at a wide range of customers – whether it is a woman or a man, from commuters to weekend touring enthusiasts to newcomers, students, beginners and experienced motorcyclists. This makes the Meteor 350 a versatile motorcycle that is ideal for exploring the city as well as for extended tours.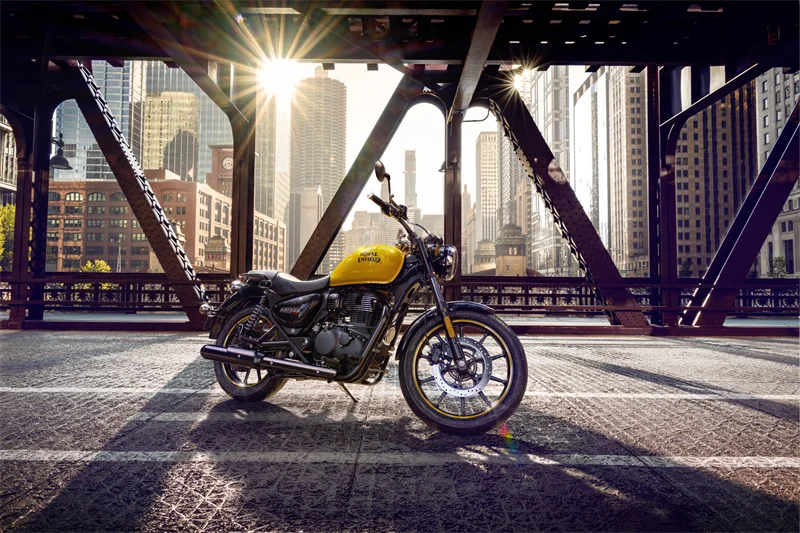 "The Meteor 350 is a sophisticated, easy-to-use and affordable Easy Cruiser; a delightful combination of classic cruiser and modern technology. We wanted to build a motorcycle that can provide a great cruiser experience regardless of the driver's experience. The Meteor 350 is just the thing for this: casual, very comfortable with excellent ergonomics pleasant for tours, but also in daily city traffic excellently to use. The sovereignty of the motorcycle, its agile handling and the safe brake with ABS ensure an incomparable driving experience. Each meteor is equipped with a handy turn-by-turn navigation module (Royal Enfield TBT) that can be connected to the Royal Enfield app. To make navigation simple and intuitive, we have invested a lot of time and effort and integrated Google Maps. In a clear way, the module presents all information at a glance and is the ideal support during the journey: it is unobtrusive, does not distract from traffic and is thus the best navigation aid for motorcycles. All in all, the Meteor 350 is an all-round well thought-out and at the same time very noble motorcycle," commented Siddhartha Lal, Managing Director Eicher Motors Ltd. on the launch.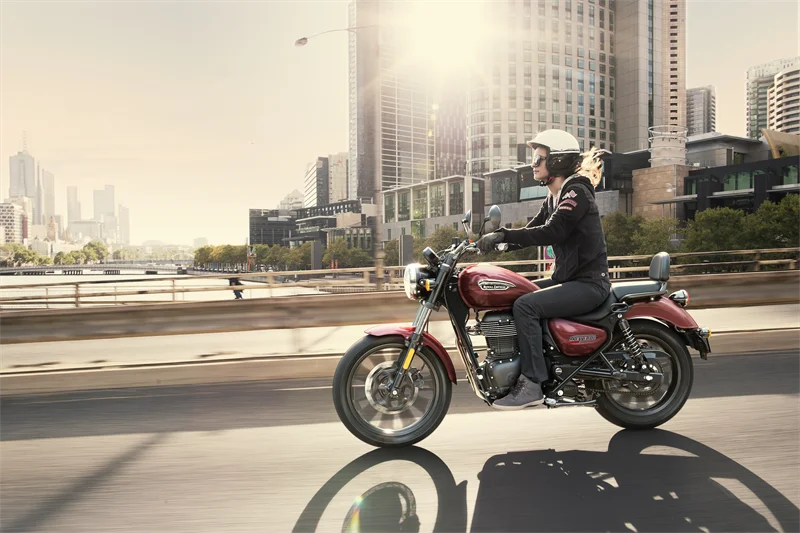 Looking ahead to the launch of the Meteor 350 on the European market in the second quarter of 2021, Arun Gopal, Head of Business Markets EMEA Royal Enfield,said: "One of Royal Enfield's key goals is to introduce as many people as possible to motorcycling – that's what we see as a key thing for our motorcycles. The launch of the Meteor 350 strengthens our reputation as a manufacturer of motorcycles that are appealing, affordable and accessible to a broad population. The Meteor 350 is a motorcycle that addresses the needs of its destination market at a time when individual driving and travel is more necessary and attractive than ever. At a time when people are rediscovering motorcycling for themselves, we believe Royal Enfield has given the right answer."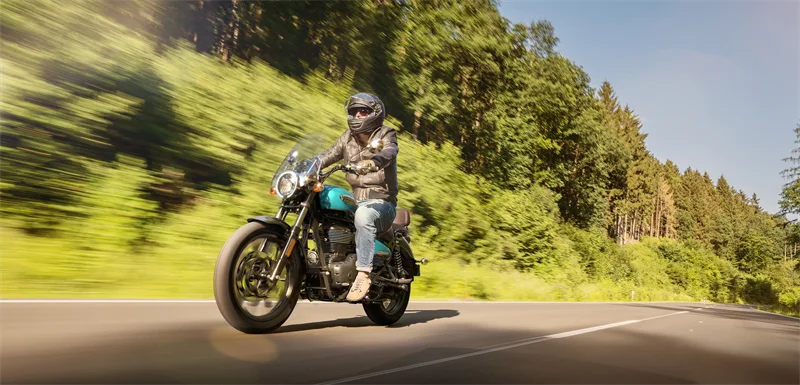 The recommended retail price of the Meteor 350 Fireball is available in Germany €3,999 - including 3 year warranty and Road Side Assistance.