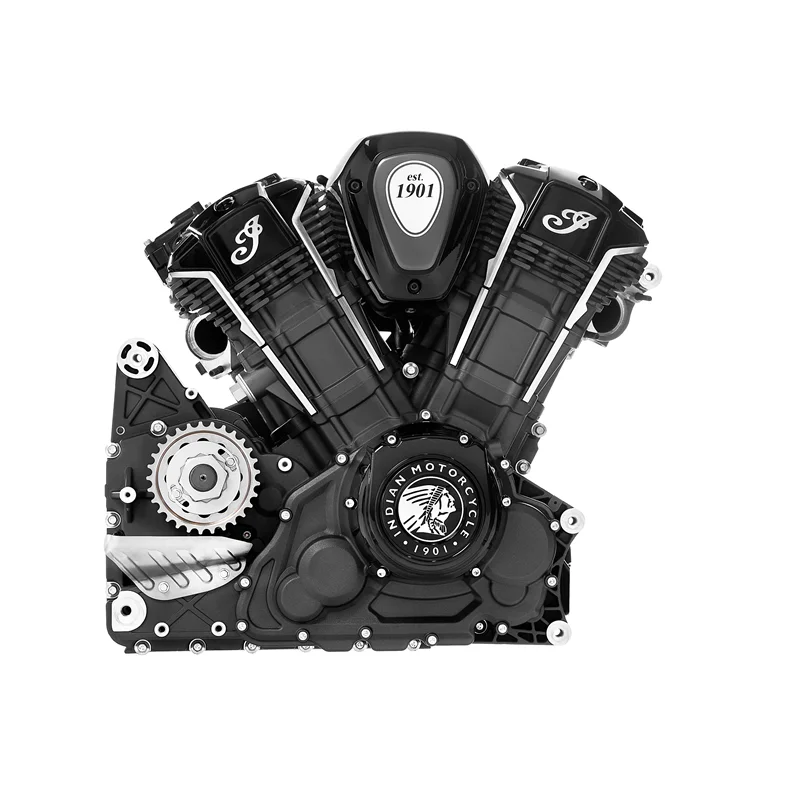 Photo: Indian
Indian Motorcycle has raised the bar for American motorcycles today. With the newly developed liquid-cooled PowerPlus engine, the US manufacturer says it wants to set a new standard for American V-Twin performance. The 1769 cc engine will be the centerpiece of the new Indian Challenger, which will be the most powerful American V-Twin of all time. The name of the new engine is a bow to its own history, it pays tribute to the legendary Indian PowerPlus from 1916 to 1924.
The PowerPlus adopts features of the liquid-cooled 1133 cc Indian Scout engine, such as the overhead camshaft design with four valves per cylinder. But that is the end of the similarities. The power plus-capacity PowerPlus relies on enormous torque and maximum power output over the entire speed range. The brand new powertrain features a six-speed transmission with overdrive, an auxiliary clutch to reduce clutch power and three driving modes.
In one of the most rigorous and thorough testing programs in the entire motorcycle industry, the new engine has proven its performance and reliability. In the process, units over 1.6 million kilometres are said to have been tested and around 400,000 kilometres on the road.
Engine Specifications Indian PowerPlus:
- Motor power: 1769 cc
- Power: 122 hp at 5,500 rpm.
- Torque: 178 Nm at 3,800 rpm.
- Maximum engine speed: 6,500 rpm.
- Architecture: 60-degree V-Twin, liquid-cooled
- ohc valve control, four valves per cylinder
- Fuel system: Electronic fuel injection. 52 mm throttle valves
- Six-speed with overdrive