Dates for Yamaha Track Days fix!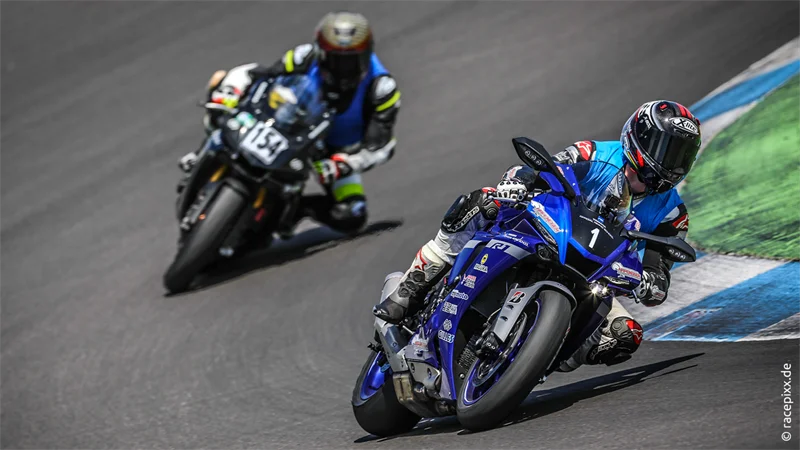 Photo: YAMAHA
The first Yamaha Track Days in July 2020 in Oschersleben were already a complete success. Now the Yamaha Track Days are going into the next round: 2021 with two dates, exclusively for Yamaha pilots – registration is ongoing!
The Yamaha Track Days are your racetrack event all in blue. Exclusively for Yamaha riders, two of these racetrack trainings will take place next season. Our Yamaha Official Riding School Hafeneger racing trainings ensure the optimal process with the know-how as one of the largest training organizers in Germany.
For a whole weekend, we turn two of Germany's top racetracks into a blue paradise for Yamaha racing fans:
Hockenheimring (10-11 April) and motorsport arena Oschersleben (12-13 June)
The focus is clearly on sufficient driving time on the race track. In free driving in three to four performance groups from track newcomer to thoroughbred racer, participants can test the potential of their Yamaha in a safe environment and go on the hunt for the best lap time. Yamaha racers are available as instructors, numerous workshops and promotions, trackwalk and attractive evening design complete the offer. Another highlight are the free test drives with the current models of the R-Series on the race track.
Lunch and dinner, as well as a Yamaha Fan Package are included for each participant.
More information and impressions from the past year can be found here >>
REGISTRATION Hockenheim and Oschersleben
Fast switching is worth it! The first 50 registrations for each appointment will receive a free Yamaha Racing T-Shirt!