Series: Legendary Motorcycles. Episode 5: Yamaha XT 500
The Unbreakable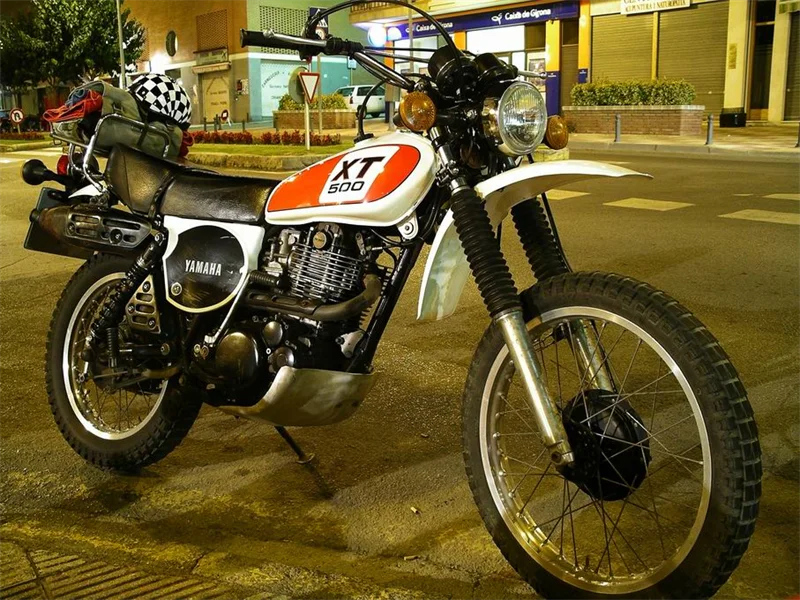 Photo: Reinhard Wolf / Wikipedia
An enduro that you can legally drive around with? This was a rarity, as most motocross machines did not have road approval at all in 1976. But then came, saw and won the Yamaha XT 500.

She was so successful that she even survived her own successor. The first all-terrain large-scale motorcycle with a single-cylinder four-stroke engine attracted 25,000 buyers in Germany alone. The XT 500 also shaped what we now mean by an enduro. Enduro derives from the English "endurance", i.e. endurance. In addition to off-road capability, all assemblies should be particularly durable.
And that was you. The Yamaha XT 500 was designed with a very simple design. The engine, for example, with only 27 hp (other versions with 34 hp) is a simple lydesigned thing that stands out only by its dry sump lubrication. Everything, but also really everything else is Stone Age technology, which every blacksmith in an African village could repair. However, many owners were desperate to start the bike using Kickstarter - it wasn't easy to practice the right kick.
The XT quickly became the preferred means of transportation for world travelers (and, as with today's SUVs, those who wanted to be held for it). Legendary, for example, is Peter Falb's 16,000 km journey through North Africa and the Sahara in 1978. In 1979 and 1980, the drivers won the Paris-Dakar Rally on the XT 500. However, one thing had to be changed: the standard tank lasted only eight liters and the reach of 170 kilometers was far too low. Legends are also used in cinemas, the XT 500 is no exception.
The Yamaha XT 500 was built until 1989, despite the fact that its successor XT 550 was released in 1982 (and discontinued in 1984). Hardly less iconic is the street variant SR 500.
By the way: Yamaha has of course never forgotten its own success and brings a motorcycle inspired by the original XT 500 during the year.