New: Indian Roadmaster-Elite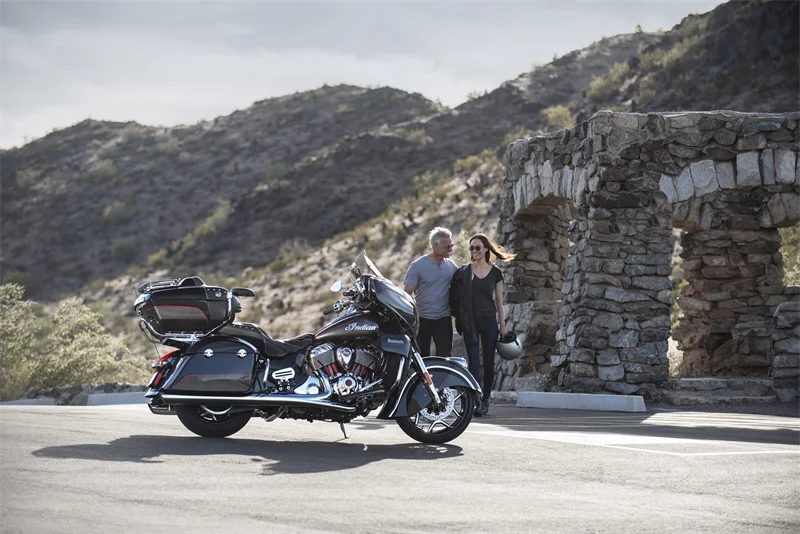 Photo: Indian
Indian is now showing the new Roadmaster elite. Powered by the Thunder Stroke 116 engine, the 2020 model is designed to combine modern touring amenities with the iconic Indian Motorcycle styling.
Every single Roadmaster Elite goes through a careful painting process that takes more than 30 hours and is done by hand. The new "Thunder Black Vivid Crystal over Gunmetal Flake" livery with detached red pinstripes and exclusive red elite badges adds a new look. The 19-inch wheel under the front fender adds to this look, while preserving the classic aesthetic.
The Customizing-inspired livery and the 600-watt PowerBand Audio Plus system ensure that the driver is not only seen, but also heard. The PowerBand Audio Plus system delivers its sound from high-performance cladding and suitcase speakers that are 50 percent louder than the standard audio system of the Roadmaster and the Roadmaster Dark Horse 2020 - your neighbors will be thrilled ... ;) The PowerBand Audio Plus system features a dynamic nine-band equalizer that automatically adjusts certain frequencies to the optimal level, depending on vehicle speeds, to offset road, wind, and engine noise.