Indian Motorcycle Celebrates "100 Years of Chief"
with the completely redesigned Indian Chief series
Three new Chief models that combine sleek minimalism with modern technology are a tribute to the past and a glimpse into the future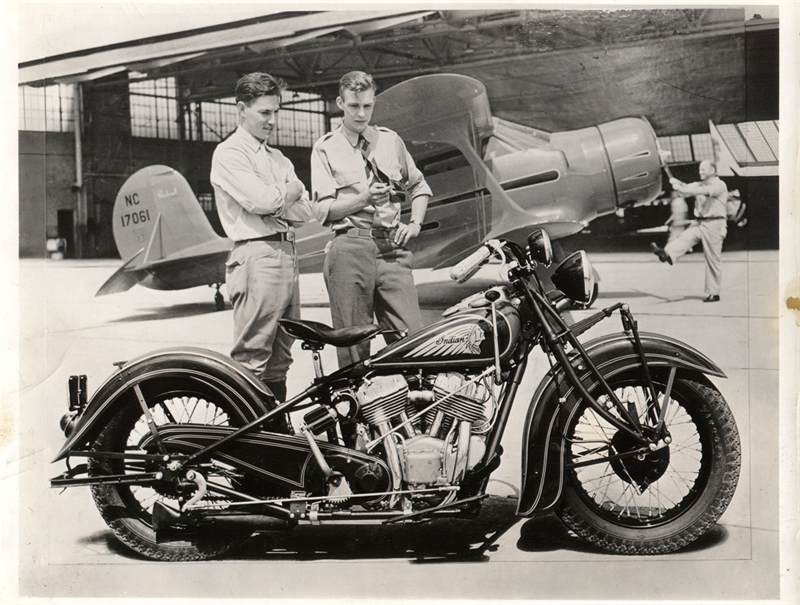 Photos Indian:
In 1921, Indian Motorcycle introduced the legendary Indian Chief, one of the most influential motorcycles of all time. To celebrate its 100th anniversary, Indian Motorcycle, America's first motorcycle manufacturer, is presenting three completely redesigned Indian Chief models as a new model series. Combining the iconic American V-Twin style with modern performance and technology, Indian Motorcycle has designed the new Chief with a sleek and mechanical aesthetic that pays homage to the glory days of American motorcycle racing.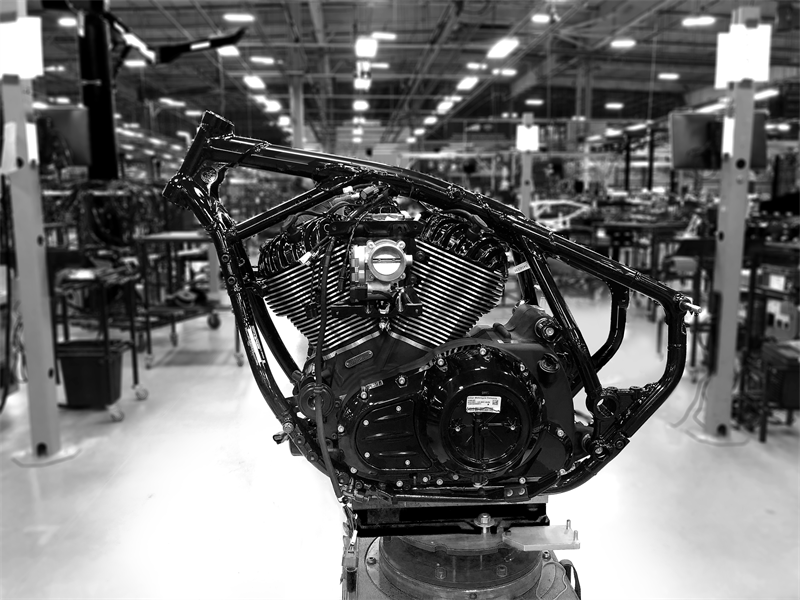 The new Indian Chief Dark Horse, Indian Chief Bobber Dark Horse and Indian Super Chief Limited are all based on a timeless steel tube frame and are powered by Indian Motorcycle's powerful Thunderstroke V-Twin engine. In their unique designs, they each address a slightly different type of driver.
The new Chief offers an unadulterated driving experience in which power, purism and the corresponding attitude to life point the way. It is reminiscent of the glory days of the American V-Twins, when an impromptu trip with friends without a goal was the stuff from which the best stories emerged. The new Chief Bobber Dark Horse, with the bullish tires on spoke wheels, a puffed-up front section and a solo bobber seat, is a stylistic homage to the classic postwar V-Twins, which were whipped up by military veterans and labor rebels. The Chief range is completed with the Super Chief Limited, which offers more versatility and touring comfort, equipped with saddlebags and a practical windshield.
"The Indian Chief is a truly iconic motorcycle and how better to celebrate its 100th birthday than with an all-new Indian Chief model series," said Mike Dougherty, President of Indian Motorcycle. "These motorcycles capture the mechanical simplicity and lifestyle of classic American V-Twins and at the same time bring them far to the front with modern sophistication and equipment. We couldn't be more excited to include this new platform in our line-up."
The new Indian Chief Line-up marks the intersection of simplicity and power. The Chief models are based on a classic welded steel tube frame. The series features a 15.1-litre fuel tank, a shortened rear fender, two external front-voltage shock absorbers, a double exhaust, LED lighting, keyless ignition and Pirelli Night Dragon tyres. In addition to cruise control, the Chief driver can choose from three driving modes: Sport, Standard or Tour.
With a short wheelbase of 1626 mm, a low seat height of 662 mm and a wet weight of only 304 kg, the Indian Chief line conveys confidence and is accessible to every rider. The conventional 46 mm front fork with 132 mm travel, the 28.5-degree angle angle and the comfortable ergonomics of the Chief make it a machine even on the most technically demanding driving distances.
We wanted to create a look that isn't transient and makes the Chief look great, whether pure or dressed up," says Ola Stenegard, Director, Industrial Design at Indian Motorcycle. "We wanted to keep it as simple as possible in order to let the rider's imagination run wild and give him the opportunity to customize the motorcycle. Ultimately, this is a motorcycle that evokes emotions through its simple construction and its native American power. A machine for the pure driving experience."
The Indian Chief is offered as Chief Dark Horse, Chief Bobber Dark Horse and Super Chief Limited.
All Chief models are powered by Indian Motorcycles Thunderstroke 116 engine with 162 Nm torque. The premium livery clearly sets these motorcycles apart from others and underlines the attention to detail. Chief Dark Horse and Chief Bobber Dark Horse are also fitted with black glossy finishes, while Super Chief Limited features a high-quality chrome finish.
In addition, each model offers a premium driving experience with the industry's first, 101 mm round ride command system. The driver can operate the Ride Command system via the handles or via the digital IPS touchscreen display. The driver can move through multiple levels of information, including two different display configurations, vehicle and driving information, and turn-by-turn navigation. When using wireless helmet communication, the driver can control their music via the Ride Command system as soon as their phone is paired via Bluetooth or USB. The driver can also access phone information, including recent calls, contacts, keyboard panel, and text messages. When a connection is in place, incoming calls are displayed and can be accepted or rejected directly through the Ride Command system.
The three models of the new Chief series at a glance:
Chief Dark Horse
The Indian Chief Dark Horse features reduced mechanical styling, highlighted by a drag bar handlebar, 19-inch cast wheels, center-mounted footrests, a sleek headlight mount and a solo bobber seat. The Chief Dark Horse is available in Black Smoke, Alumina Jade Smoke and Stealth Gray.
Chief Bobber Dark Horse
The Mini-Ape handlebar in combination with the forward-facing footrests ensures a more upright and confident sitting position. The Chief Bobber Dark Horse stands on 16-inch spoke wheels (40.6 cm), has additional fork and shock absorber covers, and features a large, disguised headlight. The Chief Bobber Dark Horse is available in Black Smoke, Titanium Smoke and Sagebrush Smoke.
Super Chief Limited
Designed for comfort, the Super Chief Limited features a quick-release windshield, black leather saddlebags, a touring seat with passenger pads, footboards and a traditional cruiser handlebar. The Super Chief Limited features 16-inch (40.6 cm) wire spoke wheels, a large, clad headlight, fork covers and a fully chrome-plated exhaust. The Super Chief Limited is available in Black Metallic, Blue Slate Metallic and Maroon Metallic.
Accessories
Chief drivers have a choice of over 70 accessories, including parts specifically designed for the Chief models, as well as some existing parts available for Scout and Thunderstroke models. Indian Motorcycle's accessories range is designed to improve performance, customize style, and increase driver comfort. Available accessory lines include:
Style
The driver can complete his desired custom look with a variety of parts, such as .B. solo luggage carrier and matching luggage carrier bag as well as a short and medium windshield. In addition, the driver has five handlebar options available, including an eight-inch Mini Ape handlebar, a 127 mm mid-rise handlebar, reduced-range handlebars, and a cruiser and a drag bar handlebar.
Comfort
Indian Motorcycle's comfort package includes a medium and high windshield, passenger backrests, highway bars and Pathfinder S LED headlights.
In addition to accessories, Indian Motorcycle is presenting a new Chief Clothing Collection with three unique lines. From the cool charisma of the Chief Dark Horse to the old-school look of the Chief Bobber Dark Horse to the wild adventure spirit of Super Chief Limited - there are the right apparel for every model and driver type.
All details can be found at the local Indian Motorcycle dealer or at www.indianmotorcycle.de
For availability and prices in your market, please contact your regional media contact or marketing specialists.