NOTHING COMPARES TO YOU
With the FX Super Glide, Harley-Davidson created the first Factory Custombike 50 years ago
- Combination of Big Twin frame and engine as well as Sportster front end
- Factory-Custombikes like the Low Riders followed the FX after
- Models like Street Bob and Low Rider S are now in their tradition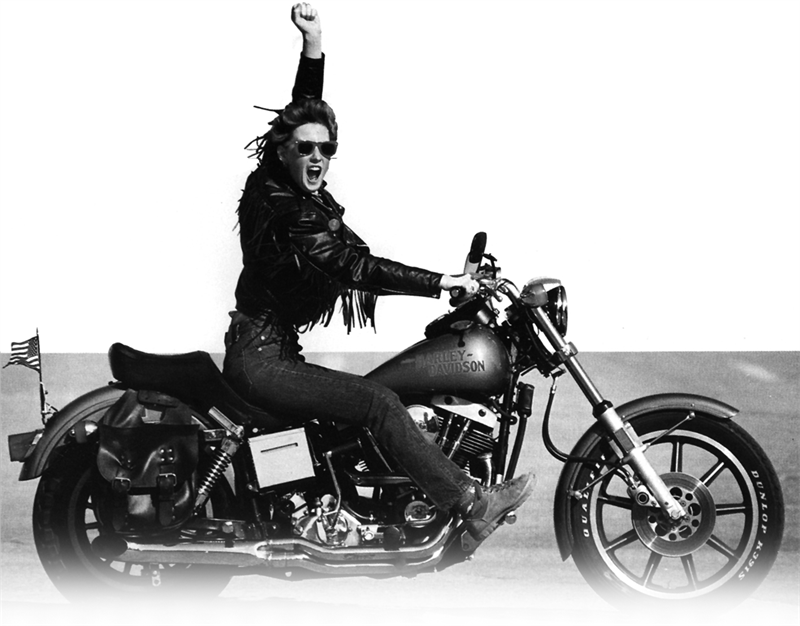 Photo: Harley Davidson
In 1969, he flickered across the cinema screens for the first time and electrified an entire generation. Anyone who had seen "Easy Rider" had missed the appetite for conventional production motorcycles. But in that time one was looking for a veritable Harley-Davidson-V-Twin, so one could only find it in the Sportster family or with the Big Twins, while in many backyards a resourceful screwdriver worked to individualize motorcycles, turn them into choppers and mix elements of different series together. Willie G. Davidson, grandson of one of the company's founders and head of Harley's design department since 1963, was enthusiastic about the scene and therefore decided to design a motorcycle that already conveyed such an individual feel as the choppers created in hours of laborious work. It was the hour zero of Factory-Customizings, the custom bike ex works, in the house Harley-Davidson.
Willie G.'s idea was to wed the slender fork and narrow front wheel of an XL Sportster with the frame, the potent Shovelhead engine and the fat rear wheel of a FL Big Twin. This was referred to by the type abbreviation FX, which also stood for Factory Experimental.
In 1971, the result of these considerations, the FX Super Glide, rolled off the tapes for the first time. A year after the premiere, the little-loved plastic tail called Boat Tail disappeared, a curved rear fender and a compact, tiered bench harmonized the design and helped the machine to a final breakthrough. The FX Super Glide was followed by numerous epigones with models such as the Low Rider (1977) and the Wide Glide (1980). They all helped cement Harley-Davidson's reputation as the manufacturer of friends of individuality and nonconformism.
Today, bikes such as the purist Street Bob and the dynamic Low Rider S take the place of the 1971 Super Glide – worthy descendants of a two-wheeler legend who once opened up new target groups for Harley-Davidson.
If you want to know more about the Motor Company and its products, check the web at www.Harley-Davidson.com.