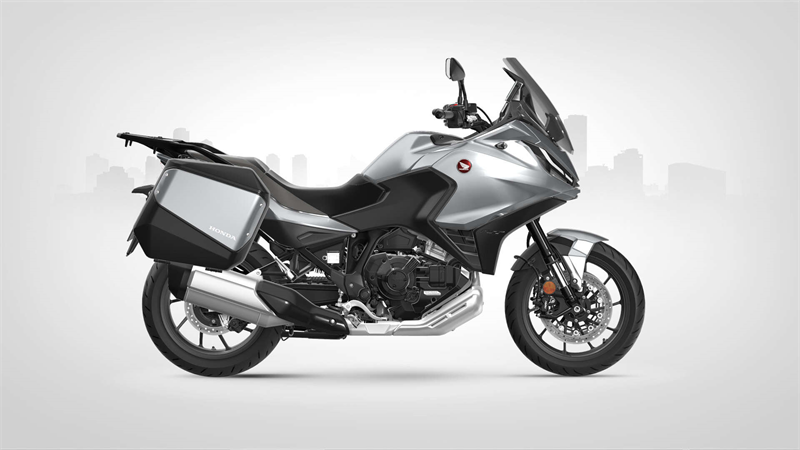 Photo: Honda (factory)
New sports tourer with engine of the Africa Twin
Honda is launching the NT1100, a new touring model with the Africa Twin's in-line twin, next year. Or is it a travel enduro? Or a cross-over bike? No matter, in any case, the new Honda NT 1100 has a 17-inch rim and is clearly designed for the road. It thus follows in the footsteps of the Honda Pan European, which was still considered a classic tourer. So more RT than GS - let's agree on that.
The suitcases are included as standard, so nothing stands in the way of the big journey. Of course, you can also order the DCT transmission from the NT 1100 - which has proven to be extremely practical, especially on long stages. The suspension travel of the Showa chassis at the front and rear is 150 mm. Striking is the wide half-shell fairing and a large, adjustable windshield. In addition, heated handles, side cases, luggage racks, main stand and cruise control are standard equipment - this is reminiscent of the also newly introduced
Suzuki GSX-S 1000 GT
and the
Moto Guzzi V100 Mandello
announced for 2022 Who would have thought that sports tourers would experience such a renaissance.