SEE YOU LATER
The Hamburg Harley Days will be postponed from June to August 2021
Photo: Harley Davidson

-> From 13to 15 August 2021, Hamburg is to be
-> The place of action is again the wholesale market area
Although clear paths from the crisis are now emerging, there is still a great deal of uncertainty at festivals and events. This makes prudence and fact-based, well-thought-out decisions all the more important.
A few months ago, Harley-Davidson made it clear how much employees and customers are looking forward to events such as the Hamburg Harley Days – finally celebrating together again, riding a motorcycle together and simply having fun together. In order to achieve this goal and to give customers, dealers, traders and all those involved in the event more planning certainty, it has now been decided to postpone the Hamburg Harley Days by seven weeks – 49 days in which many things can continue to turn for the better.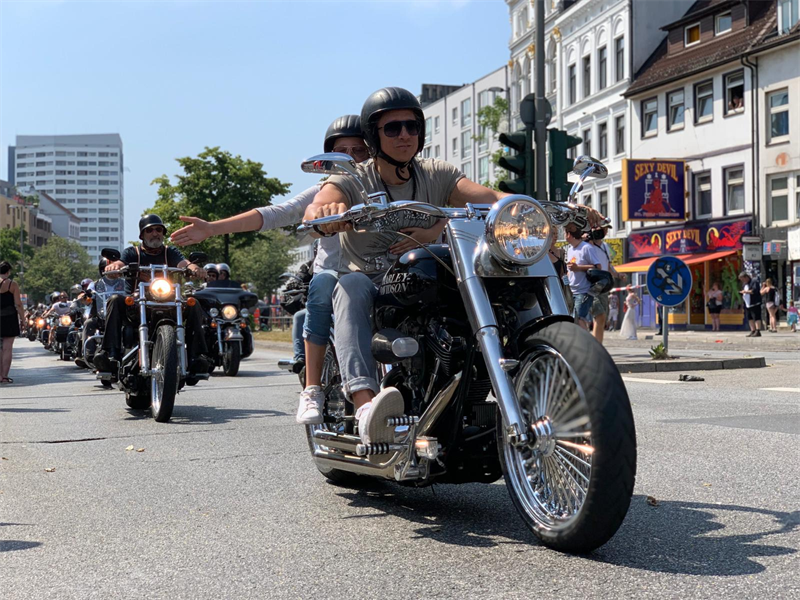 "Guests will experience a corona-compliant edition of the Hamburg Harley Days," explains organiser Uwe Bergmann, "with music, entertainment, various new impulses and, of course, taking into account a sophisticated hygiene concept."
"We really want to see each other again in Hamburg and make every effort to ensure that this mega-fest can take place for all motorcycle fans. The new date significantly increases the chances of this," adds Lisa Wacha, Lead Customer Experience at Harley-Davidson Germany GmbH. "Of course, the following still applies: We take the situation seriously and keep a close eye on the situation in order to be able to put the brakes on when necessary."
The event is to take place again on the wholesale market grounds and the planning for August is already in full swing. More details on program content will be announced shortly. Information can be found on Harley-Davidson's social media as well as on the event website www.hamburgharleydays.de.