Motorcycle new registrations September 2020
Up 65.34 percent compared to 2019
Hard to believe: The positive trend in new motorcycle registrations continues in September 2020. A total of 18,268 motorized two-wheelers were sold. In the previous year there were only 11,049 bikes. This corresponds to an increase of a staggering 65.34 percent!
 
Admittedly, this high percentage results from the sum of all two-wheelers, i.e. including scooters and light motorcycles. Nevertheless, the figures are impressive, because even if one considers only the motorcycles (all over 125 cc without scooters), the increase in September compared to the previous year is still a whopping 50.71 percent !!!
Who would have thought this at the beginning of the year? Usually March is the best month of the year for newly registered motorcycles. Then the numbers will continue to decline until the end of the year. This year, however, everything is different due to the coronary nature: the months of February, March and April were terrible, but since May it has been so upwards that manufacturers and dealers have probably already popped one or the other cork.
 
In terms of manufacturers' market shares, little has changed compared to the previous month, so for once we give ourselves these figures. But we don't want to deny you the top 50 of the best-selling motorcycles from January to September 2020. Amazing: The KTM 690 SMC has already worked its way up to 5th place. Is also a nice bike,
as our test shows.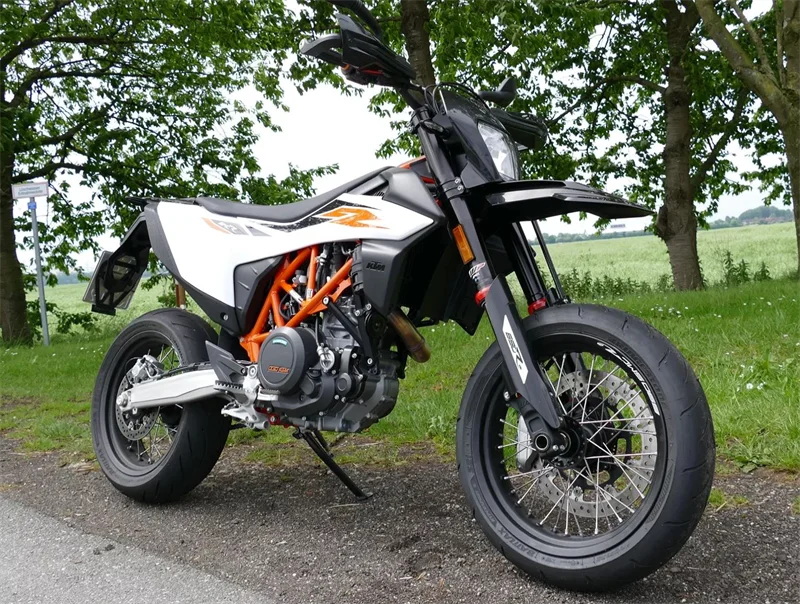 New registrations Motorcycles September 2020 (cumulative Jan - Sept.)
| Manufacturer | | model | quantity |
| --- | --- | --- | --- |
| 1 | Bmw | R 1250 GS | 8.040 |
| 2 | Kawasaki | Z 900 | 3.552 |
| 3 | Yamaha | MT-07 | 2.915 |
| 4 | Kawasaki | Z 650 | 2.748 |
| 5 | Ktm | 690 SMC | 2.101 |
| 6 | Ktm | 790 DUKE | 2.065 |
| 7 | Ktm | 390 DUKE | 1.907 |
| 8 | Honda | CMX 500 REBEL | 1.895 |
| 9 | Yamaha | Ténéré 700 | 1.854 |
| 10 | Honda | CRF 1100 AFRICA TWIN | 1.555 |
| 11 | Suzuki | SV 650 | 1.541 |
| 12 | Bmw | S 1000 XR | 1.506 |
| 13 | Bmw | F 900 R | 1.452 |
| 14 | Bmw | R 1250 RS | 1.390 |
| 15 | Suzuki | GSX-S 750 | 1.347 |
| 16 | Yamaha | MT-09 | 1.285 |
| 17 | Honda | NC 750 X | 1.245 |
| 18 | Ktm | 790 ADVENTURE | 1.219 |
| 19 | Bmw | S 1000 RR | 1.216 |
| 20 | Bmw | R 1250 R | 1.204 |
| 21 | Kawasaki | NINJA 650 | 1.172 |
| 22 | Bmw | F 900 XR | 1.171 |
| 23 | Yamaha | MT-09 TRACER | 1.170 |
| 24 | Ktm | 1290 SUPERDUKE R | 1.165 |
| 25 | Honda | CB 500 F | 1.127 |
| 26 | Kawasaki | VULCAN S | 1.087 |
| 27 | Husqvarna | 701 SUPERMOTO | 1.070 |
| 28 | Ktm | 1290 SUPER ADVENTURE | 1.029 |
| 29 | Honda | CB 650 R NEO SPORTS CAFE | 1.026 |
| 30 | Harley-Davidson | STREET BOB | 1.021 |
| 31 | Kawasaki | Z 900 RS | 990 |
| 32 | Royal Enfield | CONTINENTAL GT 650 | 922 |
| 33 | Ducati | STREETFIGHTER V4 | 921 |
| 34 | Bmw | F 750 GS | 895 |
| 35 | Moto-Guzzi | V85 TT | 837 |
| 36 | Harley-Davidson | XL 1200 X | 814 |
| 37 | Honda | CBR 500 R | 797 |
| 38 | Suzuki | DL 650 V-STROM | 794 |
| 39 | Bmw | F 850 GS | 765 |
| 40 | Bmw | R 1250 RT | 764 |
| 41 | Honda | CB 1000 R NEO SPORTS CAFE | 696 |
| 42 | Triumph | ROCKET 3 | 673 |
| 43 | Harley-Davidson | SPORT GLIDE | 673 |
| 44 | Kawasaki | NINJA 1000 SX | 666 |
| 45 | Bmw | S 1000 R | 644 |
| 46 | Honda | CB 650 R NEO SPORTS CAFE | 625 |
| 47 | Honda | NC 750 S | 619 |
| 48 | Bmw | R NINE T SCRAMBLER | 618 |
| 49 | Royal Enfield | BULLET ELECTRA | 608 |
| 50 | Yamaha | XSR700 | 606 |