"EXTREME"
- Wonderful valve lid & cylinder protectors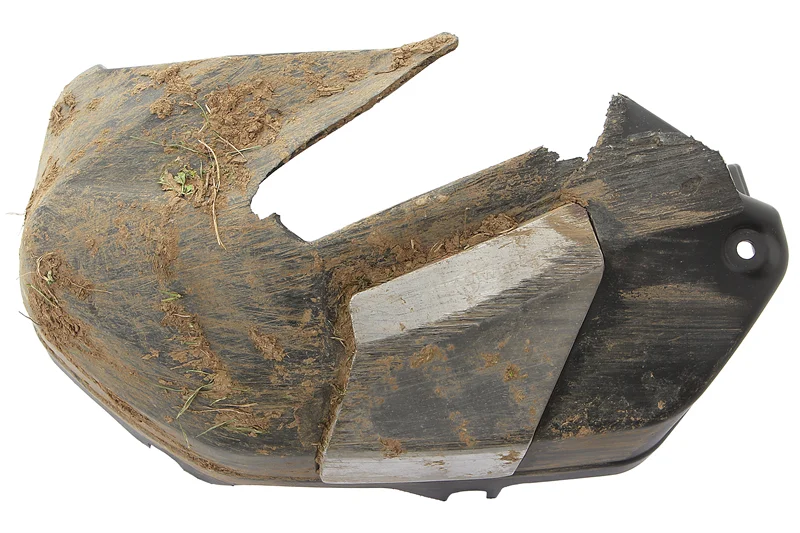 Photo: Wunderlich
The cylinders of a Boxer-BMW are exposed. Stonefall, a faller in the terrain or when shunting a plastered wall while manoeuvring in close surroundings, there is a slight risk of scratching the valve lids. With the 1250 Shiftcam motors, the construction of the Shiftcam mechanism is extremely complex. Since the valve covers are mounted exclusively in a force-locking way, there is a risk that the valve cover will shift relative to the cylinder head in any case of force and may affect the complex valve drive. Therefore, the additional protection of the valve lids is of particular importance.
Wunderlich has developed a set of well-thought-out protectors for this purpose. These are characterized by the fact that they are attached to the valve cover with a narrow gap dimension, precisely contoured. This requires precise manufacturing. The protector is made of an impact-resistant hard-wearing plastic. On the inside facing the valve cover, we have structurally integrated segments with a high-temperature-resistant elastic material. These segments are shock-absorbingly dimensioned with regard to their Shore hardness (measure for the material hardness of elastomers and rubber-elastic polymers). Their equally supportive and protective effect ensures that when external forces occur, they are absorbed and distributed evenly across the segments, thus avoiding force peaks. The high-quality design and function of the protectors are rounded off by a recessed stainless steel insert. In the event of an incident, it serves as protection to prevent the valve cover from grinding through and the resulting oil loss. In this way, the protectors help to avoid secondary damage. In many cases, they allow unhindered travel after a malheur. Installation is easy with the enclosed assembly kit. The protection system of the valve & cylinder protectors for all BMW R 1250 ShiftCam-Boxer offers model series for the price of 199.90 € incl. VAT, 5 years warranty included.
🍪
This website uses cookies to analyse the use of our website and to personalise your browsing experience.By clicking OK, you agree to the use of cookies. Further information can be found in the privacy policy.
Privacy Policy