Exchange premium for Gold Wing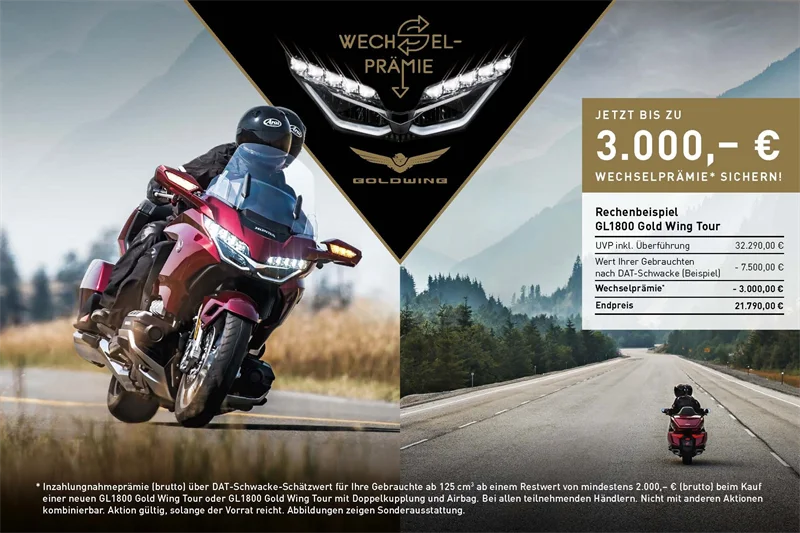 All motorcyclists who have always wanted to travel with a Gold Wing should be aware: Honda now offers a change premium of 3,000 euros for the particularly comfortable six-cylinder bike.
Anyone who thinks that this is the right time to switch to Honda's ultimate touring motorcycle should soon visit one of the brand's participating dealers: From now on, when buying one of the two models GL1800 Gold Wing Tour and GL1800 Gold Wing Tour with DCT (double-clutch transmission) and airbag, there is an attractive change premium of 3,000 euros gross above the Schwacke estimate when paying for a used motorcycle. The only conditions: The motorcycle in payment must have a displacement of more than 125 cm3 and have a residual value of more than 2,000 euros.