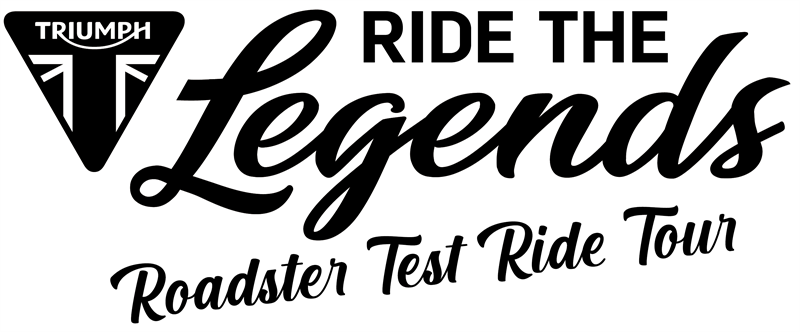 Test the Triples: The TRIUMPH Test Ride Tour 2021
strong three-cylinder bikes from 660 to 2,500 cubic meters ready
Triumph's Roadster motorcycles combine maximum driving pleasure with strong three-cylinder engines and British-stylish design. Whoever is one of the most characteristic Bikes is the right place for testing bikes on the "Ride the Legends" tour 2021. In the case of numerous TRIUMPH dealers and Louis shops will be making the brand's test driving team Weeks of stop. Appointments run with just a few clicks via the action page on the net.
 
All fans of triumph's three-cylinder stake, and those who want to become one, now have the opportunity to take their favorite triple to an intense test drive on the "Ride the Legends" tour. In the coming weeks, the test drive setup will stop at a number of dealers of the British brand and at several Louis shops.
Beforehand, however, every biker still faces a difficult question: Which motorcycle can it be? The extra-powerful and brand new Speed Triple 1200 RS or its more compact sister Street Triple R/RS? Or rather the chic Trident 660, which is currently preparing to make up the "middle class" offer? Last, but not least, some Rocket 3 R and GT are also part of the tour. If you haven't experienced what a truly breathtaking torque run is, you'll definitely kidnap one of the Power Cruiser bikes for a test drive. Good to know: All those who want to test more than one of the TRIUMPH Roadster models can secure slots for additional test rounds for a donation of 10 euros to the Movember Foundation (de.movember.com).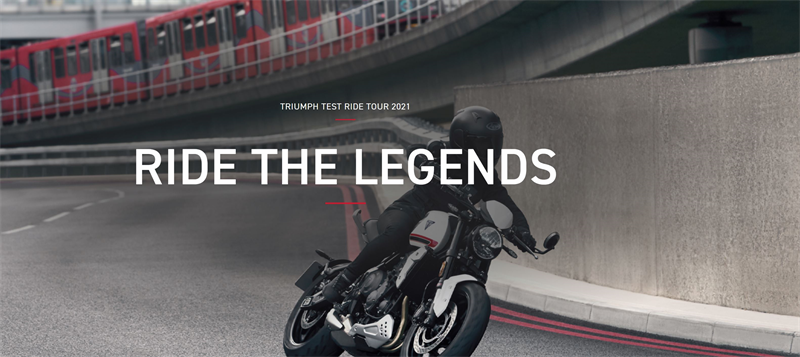 Speaking of securing: Experience shows that the best test driving times and the most sought-after bikes are quickly booked out. On the info and booking homepage, all Triple fans can get their individual appointment at one of the events with just a few clicks. Therefore, it is best to stop
by here
and fix a personal three-cylinder experience. There you will also find more information about all events of the Test Ride Tour. Please note: the list is constantly being expanded. It is therefore worth visiting again and again if there is no event in your own region yet.
 
Of course, all events are compulsory for masks (FFP2 or surgical mask) and compliance with the local Corona precautions is mandatory. In addition, individual events can also be cancelled, postponed or changed in their schedule, depending on the current Corona regulations or regional incidence values of the respective state or location. If the Corona incidence at the venue is above 100, a current negative test result must be submitted before the start of the test drive.