Transport security by Louis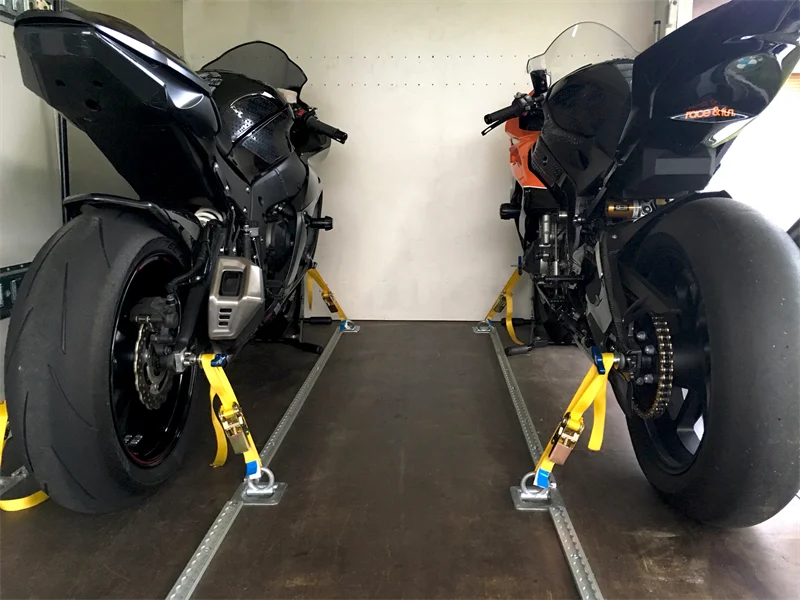 Photo: Louis
To the race track, to the cross-country road, over long motorway stages and unfortunately sometimes to the workshop: there are many good reasons to transport the motorcycle huckepack. And at Louis, there is a transport safety system called AXfix, which is supposed to simplify the locking of the machine.
Provided the machine has hollow axles, such as Germany's favorite moped, the BMW GS and many more BMW, Ducatis, KTMs, Suzukis, Hondas, Yamahas, Kawasakis, MV Agustas.
Precisely through these hollow axles, conusses that match the motorcycle individually and individually are clamped against each other on the left and right. This is done by toggle screws, which then serve as fixed points for the clamping belts included in the scope of delivery.
No search for suitable breakpoints, no fumble with the tension belts, no paint damage and no load on the spring elements. Only the tyres provide the necessary elastic tension.
Model-specific prices start at €219.99.