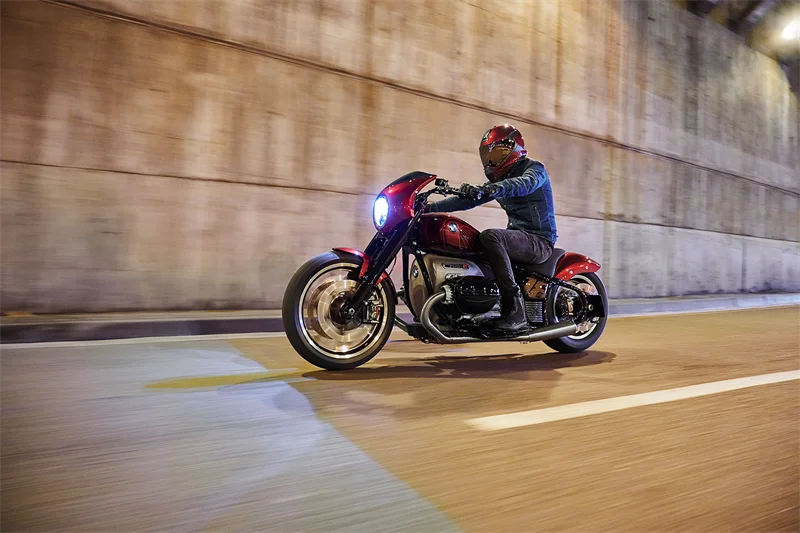 Photo: BMW
Now BMW is presenting the concept R 18 /2 (pronounced "strich two") the second concept bike based on a large boxer engine. It is the stylistic counter-design to the Concept R 18: a modern Custom Cruiser with a rather rough performance appeal. The BMW Concept R 18 /2 thus shows another possible expression of the Heritage concept.
"Elements from the past and future of BMW Motorrad merge into an engaging cruiser and form a strong statement: a highly emotional bike that has been turned into active riding. At the same time, the Concept R 18 /2 shows the range of characters and customer dreams we can implement with the same basic concept," explains Edgar Heinrich, Head of Design BMW Motorrad.
The BMW Concept R 18 /2 celebrates the fascination of cruisers in a modern interpretation. A minimalist handlebar trim, together with the deep, elongated proportions, promises a dynamic driving experience, according to BMW. The cladding, drop tank and bench draw a flowing gesture, which is completed in the shortened rear wheel cover. All body parts are in Candy Apple Red met. painted, an expressive red tone that expresses the flowing movement in the side view. This bright custom red with a lot of depth is a real eye-catcher and varies from bright red to almost black depending on the light. Also striking are the graphic lines on the painted body parts, which extend over the side and top view of the tank to the wheel cover and are optically extended over the bench.