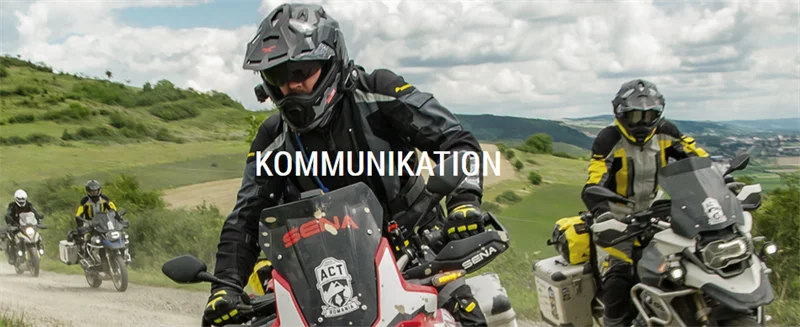 Photos: Sena
Starting in 2021, Sena and Interphone's communication systems will be using a common platform and will therefore be technically compatible in all aspects.
Sena Technologies and Interphone are the world's leading providers of Bluetooth® communication in the fields of power and outdoor sports. In the field of motorcycle communication, the two companies have now agreed on a strategic alliance. The aim is to provide motorcyclists with a uniform communication network worldwide. As a result, interphone devices will also be using Sena's communication technology from 2021. This means that all existing Sena devices are compatible with the new Interphone products.
"We are very proud of this cooperation. It is all about our mission to connect all motorcyclists," explains Tae Kim, CEO of Sena Technologies Inc. "This partnership benefits both customers and both brands."
"This partnership aims to improve the experience of motorcyclists once again. The collaboration with Sena shows how the passion for motorcycles, combined with the ability to drive technological development and product management, determines strategic decisions in our industry," said Christian Aleotti, co-CEO of Cellularline, the manufacturer of interphone systems.
BOTH BLUETOOTH AND MESH DEVICES ARE COMPATIBLE
Sena has been developing innovative communication systems for motorcyclists for over a decade. Both Bluetooth technology and newer premium mesh technology have changed the way motorcyclists communicate with each other while driving. In order to connect even more motorcyclists worldwide, Interphone products will use Sena's Bluetooth and Mesh 2.0 technology in the future. By using the same communication platform, the Sena and Interphone devices are 100 percent compatible.
MESH UNITED
In addition to Bluetooth technology, the new interphone devices are also equipped with Sena's Mesh 2.0 cutting-edge technology. With a simple push of a button, Mesh 2.0 enables virtually limitless connections between drivers and particularly fast data transmission for excellent audio quality. Thousands of drivers are already using Sena's Mesh 2.0 platform. Now Interphone users can also experience Mesh 2.0 and connect effortlessly with all Sena Mesh 2.0 users. Sena and Interphone are proud of their collaboration, which makes driver communication easier, regardless of the brand they use.
THE INTERPHONE PRODUCTS
At the beginning of 2021, Interphone will launch the first line of products using Sena's communication technology. Of the upcoming devices, two will be equipped with Bluetooth technology and one with Mesh 2.0 Premium technology. Both Sena and Interphone are looking forward to this long-term partnership, which will allow drivers to communicate with each other easily in the worlds of both manufacturers in the coming years. These Interphone products will be launched in early 2021:
UCOM2 (Bluetooth 5)
UCOM4 (Bluetooth 5)
UCOM16 (Bluetooth 5 & Mesh 2.0)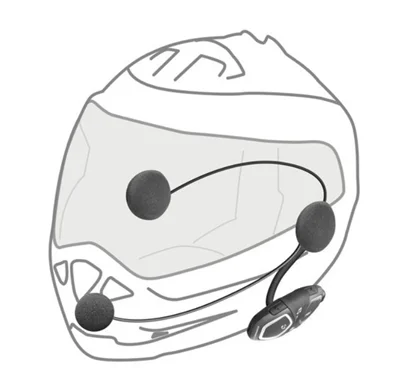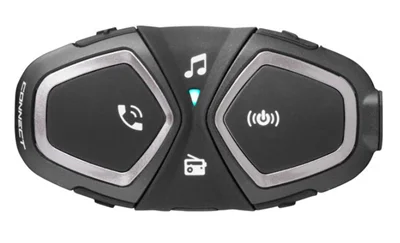 Photo: Interphone