New BMW S 1000 R without more horsepower - good so.
BMW S 1000 R vintage 2021 without additional power. BMW does everything right!
BMW is showing courage and is sending the new S 1000 R into the 2021 vintage without any increase in performance. You could also say BMW is no longer taking part in the PS madness. Nevertheless, the new S 1000 R is a completely new motorcycle.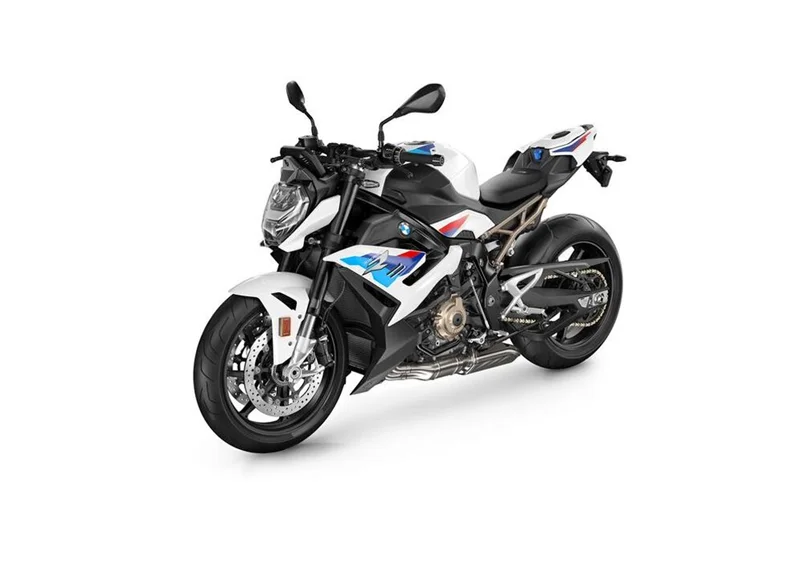 BMW is changing a lot with the new S 1000 R, electronics, for example, and the design language. The performance, on the other hand, remains the same: 165 hp at 11,000 UMin and 114 Nm at 9,250 Rpmin. Other manufacturers now equip their Power-Nakeds with more than 200 hp. The Ducati Streetfighter V4 with 208 hp is such an example or the MV Agusta Brutale 1000 with 212 hp. Does that have to be? BMW says "No, it depends on the whole package."
The new S1000R really seems to be above things. The engine of the new machine is a new engine despite the identical performance data. We already know this from the S 1000 XR. It comes from the SuperSportler BMW S 1000 RR, but has to do without the variable valve control. Hence the "only" 165 hp - but the S 1000 R has a fuller torque curve, as we love with Naked bikes.
BMW S 1000 R lighter and with new electronics and new chassis
Compared to the previous model, BMW saves five kilos on the S1000R. Ready to ride, the new bike now weighs only 199 kg - great! In the chassis, the similarities to the 1000 RR become obvious: longer swings, longer wheelbase, more active front wheel-oriented and higher seating position (830mm).
 
As usual, the biggest changes are for new bikes in the field of electronics. As standard, there are now curve ABS, dynamic traction control, wheelie control, three driving modes, mountain start assistance and LED light all around. Also new is the cockpit with the TFT colour display, which is now common on almost all BMWs.