New at Louis: dguard, the emergency call system for motorcycles
If a MotoGP hero loses the fight against the laws of physics again, as Marc Marquez did in Jerez recently, then professional help is immediately available. But what about Otto Normalfahrer on the lonely country road? An emergency call system would be needed to detect accident situations and, if necessary, to independently alert the rescue control centre.
The electronics specialists of digades thought the same – and started to develop dguard. With enormous testing effort: More than 60,000 km came together until the system was able to distinguish any extreme driving situation from real accidents. Also in the test team: motorsport professionals, crash test dummies of the Dekra and the bosses of digades, all motorcyclists themselves. Reward of effort: In 2017, dguard was awarded the German Mobility Award.
Because dguard is based on a GPS receiver, it can get more than help: It also informs about theft attempts via the app and finds the motorcycle again. And dguard records routes that can be traced on request in the app's tour diary at any time.
Until now, dguard interested parties were dependent on certain authorized dealers for installation and activation. The current version is now activated via the app via the user's mobile phone. Hobby screwdrivers can therefore start installing themselves. If you don't trust yourself to make the correct assembly, you will receive a workshop recommendation in the Louis branch.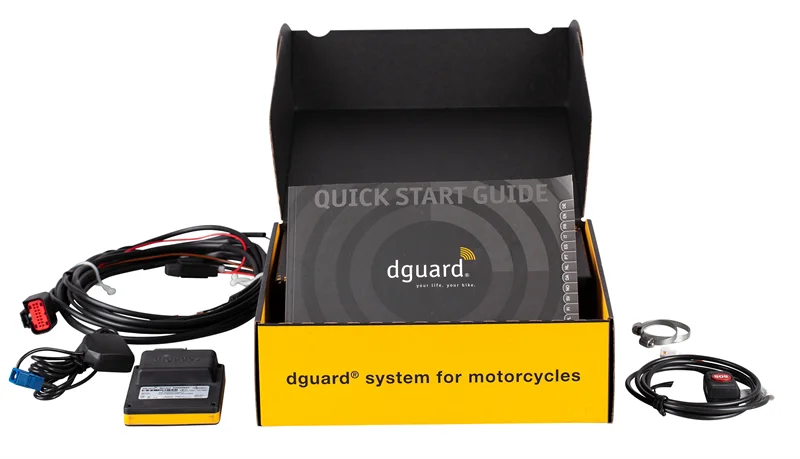 Photo: Louis