MOTORCYCLES DORTMUND 21
is moved
The current pandemic situation also requires regrettable decisions for the MOTORCYCLEs 2021 in Dortmund. After discussions with partners in the motorcycle industry, the trade fair will be postponed from the beginning of March to the beginning of May.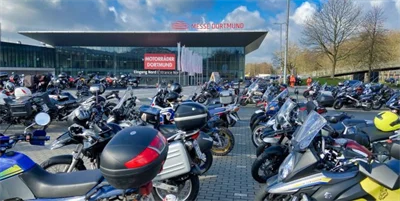 Photo: Zweiradmessen.de
From 29 April to 2 May, the MOTORCYCLEs 2021 will be planned at Messe Dortmund and in the spacious outdoor area around the stadium and Westfalenhallen.
An important reason for the postponement is the desire of many exhibitors to see their customers and business partners in Person in Dortmund. The industry is getting through the crisis well, but some sectors such as tourism, motorcycle events and certain services are under severe pressure. The MOTORCYCLES 2021 is scheduled to provide assistance for the reboot at the beginning of May.

You see yourself!