Motorcycle registrations August 2019
The most popular motorcycles in August 2019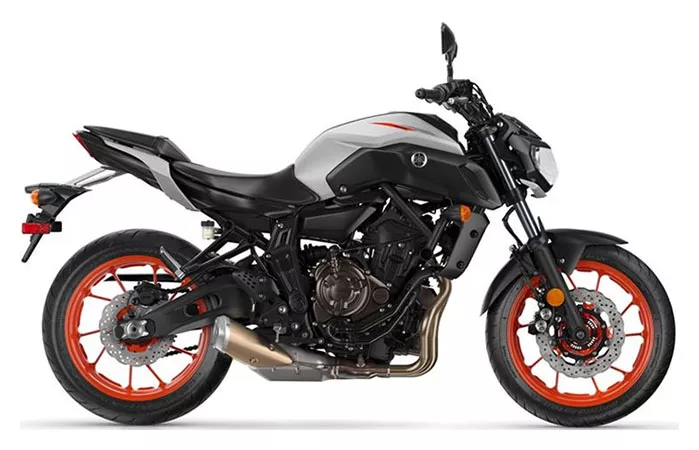 Photo: Yamaha MT-07 / Factory
New registrations of the motorcycles turned negative again in August, after the sales figures for July were still pleasing. Nevertheless, the current balance sheet in 2019 is still positive, with an increase of around 4.5 percent compared to 2018. According to IVM, 9,004 new motorcycles were registered in August. This is the second worst month in 2019.
An interactive evaluation of the new registrations since 2002 can be found here.

Compared to August 2018, even 10 percent fewer bikes were sold. In 2019, BMW was the most successful so far with 21,599 motorcycles sold. This is unlikely to change until the end of 2019, although BMW can currently only place the R 1250 GS in the top 10. Behind BMW are Kawasaki and Honda with almost identical sales figures from January to August 2019.
 
TOP 30 New registrations Motorcycles Germany Jan - Aug 2019
| | | |
| --- | --- | --- |
| # | Model | Registrations |
| 1 | BMW R 1250 GS | 8.330 |
| 2 | Yamaha MT-07 | 3.217 |
| 3 | Kawasaki Z 900 | 2.729 |
| 4 | Kawasaki Z 650 | 2.395 |
| 5 | Honda CRF 1000 AFRICA TWIN | 1.869 |
| 6 | KTM 790 DUKE | 1.771 |
| 7 | Honda CMX 500 REBEL | 1.608 |
| 8 | KTM 390 DUKE | 1.519 |
| 9 | Yamaha MT-09 | 1.466 |
| 10 | KTM 690 SMC | 1.373 |
| 11 | BMW F 750 GS | 1.301 |
| 12 | Yamaha MT-09 TRACER | 1.277 |
| 13 | Suzuki GSX-S 750 | 1.268 |
| 14 | Suzuki SV 650 | 1.221 |
| 15 | Honda CB 500 F | 1.136 |
| 16 | Honda CB 650 R | 1.119 |
| 17 | KTM 1290 SUPERDUKE R | 1.087 |
| 18 | Harley-Davidson STREET BOB | 1.008 |
| 19 | Kawasaki Z 900 RS | 986 |
| 20 | BMW F 850 GS | 949 |
| 21 | BMW S 1000 XR | 945 |
| 22 | BMW R 1250 R | 891 |
| 23 | BMW S 1000 R | 884 |
| 24 | KTM 790 ADVENTURE | 878 |
| 25 | Kawasaki VULCAN S | 851 |
| 26 | Kawasaki NINJA 650 | 850 |
| 27 | KTM 1290 SUPER ADVENTURE | 840 |
| 28 | Suzuki DL 650 V-STROM | 832 |
| 29 | Honda NC 750 X | 812 |
| 30 | BMW S 1000 RR | 780 |