Harley-Davidson LiveWire
can be pre-ordered now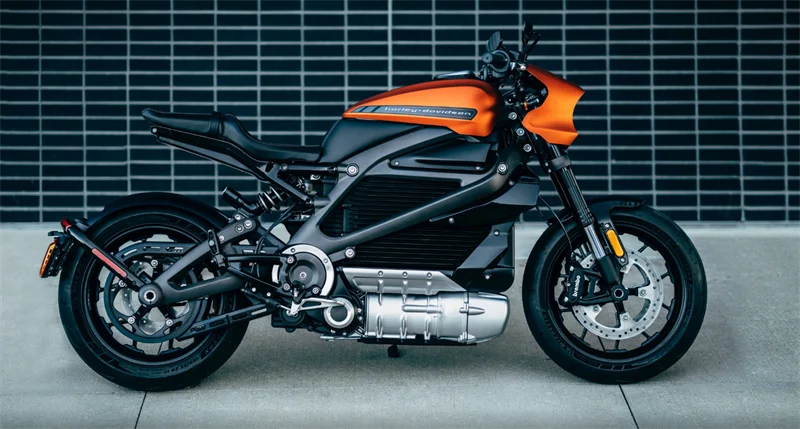 Photo: Harley Davidson
The process of pre-order for the first electrically powered Harley-Davidson is open!
The first vehicles are expected to be delivered in autumn 2019.
Due to the initially limited number of units, customers are asked to make a quick reservation.
The LiveWire accelerates from 0 to 60 mph (96.56 km/h) in 3 seconds, achieves a range of 140 miles (225 km) in the city with a battery charge, and can be charged 100 percent in one hour*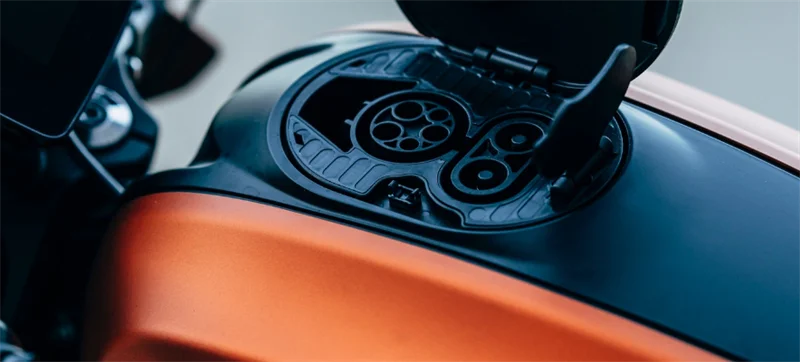 Photo: Harley Davidson
The European reservation phase for the new, electrically powered motorcycle LiveWire has opened. If you want to purchase a LiveWire, visit the Harley-Davidson website to find the nearest authorized LiveWire dealer to accept the pre-order and deposit. Only authorized Harley-Davidson LiveWire dealers will receive a motorcycle from the first contingent destined for Europe. Vehicle deliveries are planned for autumn 2019.
"We are delighted to announce that we are now accepting reservations for LiveWire," commented International Marketing Director Steve Lambert. "We have registered a very active interest in this motorcycle. An incredible number of customers want to be among the first to travel with it. In autumn, they will receive their machine. The LiveWire is not only an exciting new product for our company, it also offers a unique driving experience. We are very confident about the future of this machine and are looking forward to seeing how it will shape the market for two-wheeled electric vehicles."
LiveWire represents an important part of Harley-Davidson's future. It already boasts a powerful electric drive, a fascinating design and numerous connectivity benefits. Its powertrain, called H-D Revelation, offers high torque from the first wheel revolution, and easy operation allows the rider to enjoy unrestricted dynamic movement and impressive acceleration – the essence of motorcycling. The LiveWire accelerates from 0 to 60 mph (96.56 km/h) in 3 seconds and has a 60 mph (96.56 k/h) pass to 80 mph (128.75 km/h) in 1.9 seconds. Its high-performance battery provides a range of 140 miles (225 km) in the city or 88 miles (142 km) in the combined stop-and-go highway cycle (measured as part of the MIC City and MIC Combined tests at 70 mph).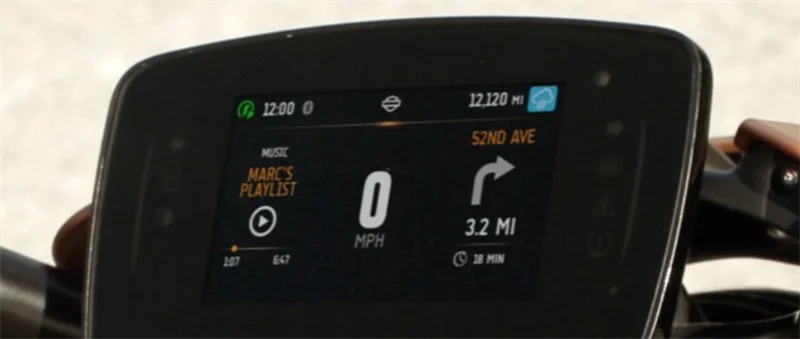 Photo: Harley Davidson
The performance of the engine is underlined by a chassis designed for agile handling both in urban environments and on winding roads beyond the city. Harley-Davidson combines the light metal frame with high-quality Showa chassis components at the front and rear. To ensure excellent braking performance with a clear pressure point, the LiveWire is equipped with Brembo Monoblock front brake calipers.
In addition, the LiveWire is equipped with an Electronic Chassis Control (ECC) system that uses the curve ABS, traction control (TCS) and launch control (DSCS) to perfectly match the braking forces on the front and rear wheels as well as the torque on the rear wheel, so that the rider retains optimum control over the motorcycle under all operating conditions. The all-electronic systems feature the latest six-axis motion (IMU) and ABS sensors.
Charging can be done with an integrated Level 1 charger, which is connected to a household socket via a power cable located under the seat. In this mode, the battery absorbs power in one hour for about 13 miles (21 km). This means that the LiveWire can be fully loaded at night. Alternatively, the machine is charged via a CCS2-IEC Type 2 charging plug (USA: SAE-J1772 connector) (Level 2, Level 3 or DC Fast Charge (DCFC) charging processes). At all Harley-Davidson dealers selling LiveWire, customers will find a publicly accessible fast-charge station. A Level 3 fast charge will record 192 miles (309 km) of electricity in one hour. The battery can be filled from 0 to 80 percent in just 40 minutes and from 0 to 100 percent in 60 minutes.
The LiveWire is equipped with H-D Connect, which provides connectivity and cloud services via the LTE standard mobile network via a Harley-Davidson app. H-D Connect collects vehicle data and transmits it to the app to provide the driver with various information – even if the motorcycle is not close to it. The system also shows the location of the parked LiveWire. If unauthorized persons tamper with the motorcycle or move it, the driver receives a corresponding notice.
The portfolio of electrically powered two-wheelers, which includes LiveWire, is an integral part of the More Roads to Harley-Davidson strategic initiative, which aims to attract new products in further segments, expand access to the brand for new customers, and strengthen the global dealer network. The LiveWire is one of several new electric vehicles designed to open up new markets and new segments and inspire the next generation of drivers worldwide for motorcycles.
The recommended retail price for The LiveWire is 32,995 euros in Germany and 33,390 euros in Austria.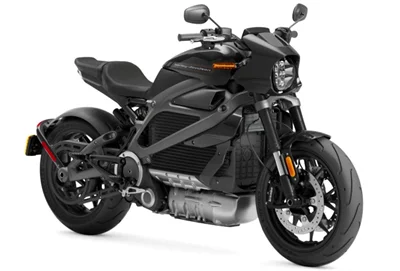 For more details on Harley-Davidson LiveWire and information about other news, please visit
Harley-Davidson.com/Electric
or Facebook, Twitter and Instagram.