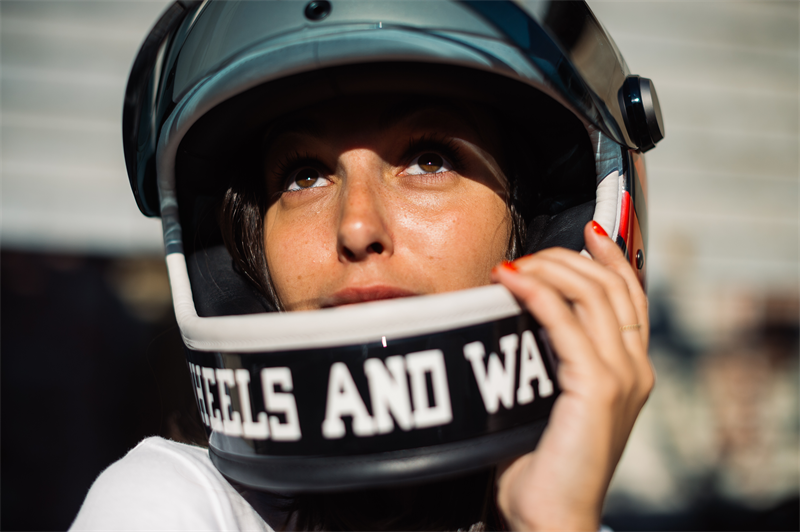 Photos: INDIAN MOTORCYCLE
Take the chance to win a real collector's item, of which only 50 copies are made. Take the spirit of Wheels & Waves with you on your next tour.
After the 10th edition of Wheels & Waves had to be cancelled due to increased COVID restrictions, Indian Motorcycle, Wheels & Waves and Hedon Helmets have launched a sweepstakes where you can win limited edition helmets to keep the spirit of Wheels & Waves going.
The Hedon helmets were designed in collaboration with Wheels & Waves. From the very exclusive edition of 50 pieces, 9 helmets will be raffled. The limited edition makes them real collector's item that motorcycle enthusiasts can use to celebrate the essence of the festival – the creativity and personal lifestyle around moto culture.
The exclusive Hedon helmets and also the already presented clothing collection will celebrate three special anniversaries: the 120th anniversary since the founding of Indian Motorcycle in 1901, 10 years of Wheels & Waves and the fifth year of Indian Motorcycle as the main sponsor of Wheels & Waves.
Designed by Jérôme Allé, co-organizer of Wheels & Waves, and Alain Rehm, who stylized the FTR in the UNRIVALLED design, the nine helmets will be raffled off to one winner per country from the list below.
Participating countries:
- Belgium
- France
- Germany
- Luxembourg
- Netherlands
- Portugal
- Spain
- Switzerland
- United Kingdom
This competition is open to all persons residing in the mentioned countries. Participation is possible via the following website:
https://competitions.indianmotorcycle.media/x-wheels-waveswettbewerbe.indianmotorcycle.media/x-wheels-waves
There you simply enter your full name, e-mail address and country of residence and confirm that you have read the terms and conditions listed on the website. It really couldn't be easier.