For Daily Riders
The sporty-compact tank backpacks for the BMW F 900 R and XR are wonderfully presented
If one deals with the assortment of the BMW accessories specialist Wunderlich, the use of the term "model-specific" is quite noticeable. The importance of the Ringeners with this term is clear from the "ELEPHANT SPORT" tank backpacks for the popular mid-range BMWs F 900 R and XR.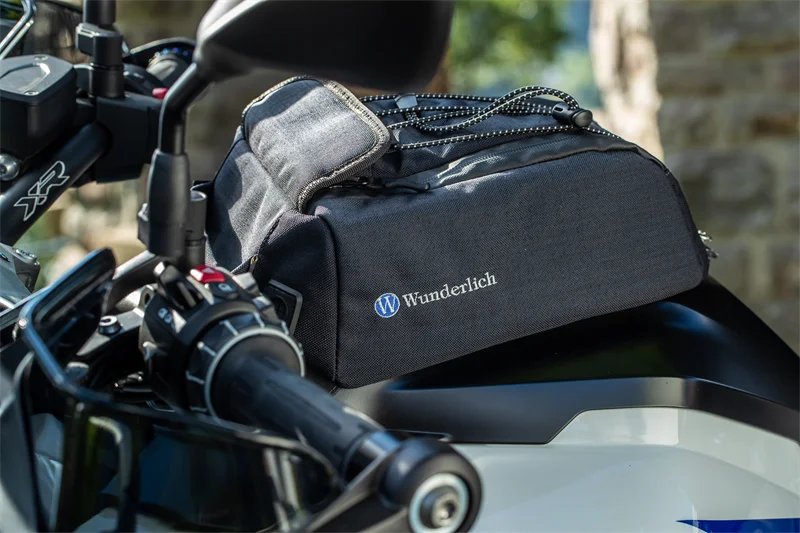 Photos: Wonderful
Instead of strapping a single tank backpack onto all BMW motorcycles, the ringers rely on differentiated solutions that are tailor-made for the respective BMW model. In the case of the tank backpacks, this applies to the respective shape, size and volume and extends to the holder. That's why Wunderlich offers the owners of F 900 R and XR perfectly matched solutions on their models, which - and here the above mentioned term comes back into play - are developed and manufactured model-specific for the R and the XR. They provide a good example of why the accessory specialists offer such a differentiated, wide range of high-quality components for BMW motorcycles, which at the same time stands for the technological know-how developed in the company for more than 35 years.
As specific as the product is developed to the respective BMW model series, in terms of product characteristics, Wunderlich does not compromise: The high quality requirements, the design and manufacturing principles, on the other hand, always apply to all Wunderlich tank backpacks that combine with the Wunderlich brand »ELEPHANT".
This principle of model-specific components for BMW motorcycles, to which Wunderlich assigns reliable product characteristics, can be applied to all product categories of BMW specialists.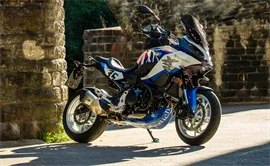 The two sporty tank backpacks »ELEPHANT SPORT" for the BMW F 900 R and F 900 XR are the ideal solution for those who use their motorcycle daily or go on a one-day or multi-day tour. Due to the practical LOXX quick caps, the tank backpacks can be fastened and released quickly and easily. This makes Wunderlich's tank backpack »SPORT" the functional "Daily Rider" among the tank backpacks.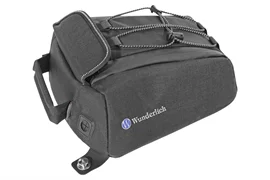 The volume is such that everything you usually carry with you - papers, wallet, keys, smartphone- can be comfortably accommodated. And a little more! The convenient E-CONNECT cable access allows the smartphone to be easily charged via an on-board socket. The elastic network on the top creates additional flexible storage space, which you have quick access to. The high-strength and abrasion-resistant, fluorocarbon-impregnated CORDURA fabric is UV-stable and equipped with water and dust repellent. The zippers are grippy and can be easily gripped even with gloves. The sporty and compact shape guarantees full freedom of movement on the R and XR as well as a free overview of the instruments and the traffic situation. The steering angle is not affected.
Both tank backpacks offer Wunderlich for 185,11 €, 5 years warranty included!
Wunderlich offers "ELEPHANT" tank backpacks for all current BMW model series. In addition to the sporty compact versions »ELEPHANT SPORT", these include the classic "ELEPHANT" and the "ELEPHANT TOUR".
Items:
40982-002 - Wonderful tank backpack "ELEPHANT SPORT" - black F 900 R
40983-002 - Wonderful tank backpack "ELEPHANT SPORT" - black F 900 XR
Links: