The Grafschaft-Ringen-based specialists for high-quality BMW motorcycle components paid particular attention to the protection of the rider, front passenger and technical components.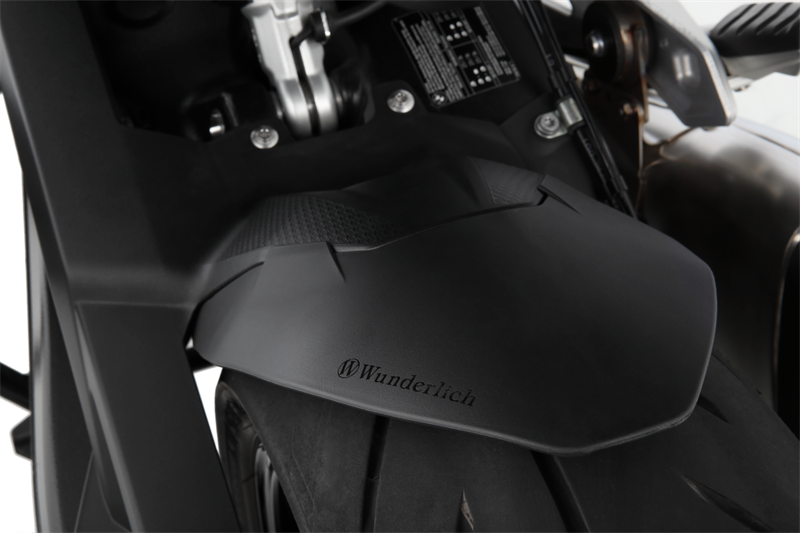 Photo: Wunderlich GmbH
The fender extension protects the swingarm bearing area, the swingarm, the exhaust collector, the transmission and the shock absorber, all of which are located directly in front of the rear wheel and thus in its immediate spin area. Apart from the dirt caused by whirled up splash water and spray, moisture, whirled up road dirt, stones and other foreign bodies put a lot of strain on the technical components, especially the driver and front passenger, in the long run.
The form-fitting integrated fender extension considerably increases the protection area. It catches whirled up water and road dirt and reliably drains both downwards. At the same time, the protection of rider and pillion passenger against spray and dirt in the area of the feet and lower legs is effectively optimized.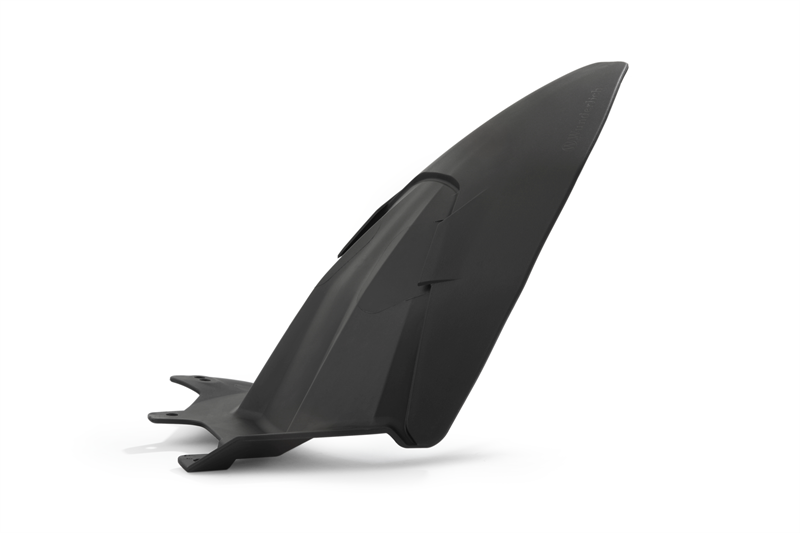 Photo: Wunderlich GmbH
Wunderlich promises easy and secure attachment to the original screw-on points.
At a glance:Article:
20482-002 - Wunderlich rear fender extension – black
Suitable other products:
27810-500 - EXTENDA FENDER – front – black for the F 900 R
27810-510 - EXTENDA FENDER XL – front – black for the F 900 R
27810-400 - EXTENDA FENDER – front – black for the F 900 XR
The facts:Function
Effectively optimized protection for driver, front passenger and technical components against swirled up splash water, dirt and stone chips
Stable and form-fitting design precisely integrated into the standard fender
Significantly increased protection area: 135 mm longer and 50 mm wider than the standard fender
Quick and easy installation using the original screw-on points
Including attachment material
Specifications
Material:

ABS plastic, high-quality, precisely processed

Dimensions:

Width 233 mm (widens the original fender by 50 mm)
Length 328 mm (extends the original fender by 135 mm)
Wunderlich Advantages
Wunderlich product. Small series. Made by hand.
Wunderlich Design. Functional and integrated.
Made in Europe
60 days return policy -Risk-free testing
5-year warranty
The price
Wunderlich offers the fender extension for the BMW F 900 R and XR for € 119.00.
Further information can be found at
http://www.wunderlich.de/en