CTEK CT5 POWERSPORT
one for all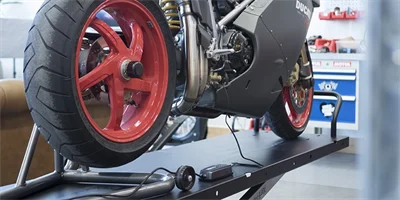 Photo: CTEK
Best weather for a trip, but the battery strikes. Motorcyclists are familiar with this dilemma, especially after longer service life. With CTEK's CT5 POWERSPORT, these moments are a thing of the past. The charger quickly supplies the motorcycle's starter battery with new energy and breathes new life into deep-discharged batteries.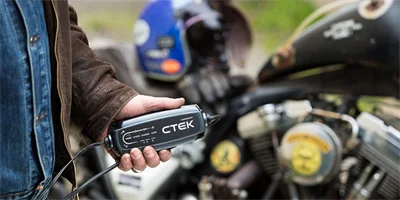 It is suitable for lithium batteries (with four cells), which are now increasingly used, and all other lead-acid-based batteries with 12V operating voltage (wet cell, calcium, gel, AGM and EFB). The CT5 POWERSPORT charger offers three charging modes: "Normal" for lead and gel batteries, "Recond" as refresher mode for already weakened batteries, and "lithium" for batteries with lithium technology.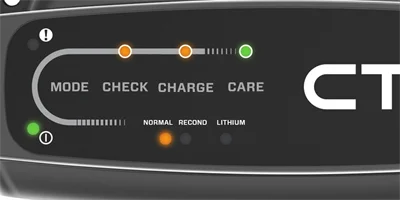 The self-explanatory display shows the respective charging progress. First, the battery is checked and prepared, then the charging takes place. Subsequently, the patented maintenance mode ensures the maximum load permanently. This mode significantly extends the battery life of the Powersport vehicle and enables a successful engine start at any time. The energy dispenser from the Swedish manufacturer is easy to use, works fully automatically and is absolutely safe even in long-term use. CTEK provides a five-year manufacturer's warranty for the CT5 POWERSPORT.
For more information, please visit:
www.ctek.com
🍪
This website uses cookies to analyse the use of our website and to personalise your browsing experience.By clicking OK, you agree to the use of cookies. Further information can be found in the privacy policy.
Privacy Policy