Brixton's model range
The young Austrian motorcycle brand starts the motorcycle season 2021 after the Euro 5 conversion with 11 vehicles
Since 2016, Brixton Motorcycles has been mixing up the European motorcycle markets. While the brand initially focused on the entry-level class in the eighth-liter segment, in 2021 it will enter its first full season with a complete vehicle range of up to 500cc. The success of the young brand proves the success right, so in 2020 the registration numbers in Germany could be increased from 459 vehicles in 2019 to 2,239 registered new registrations in the same period (January to October). The bear share of the increase in registration in Germany is due to the opening of a 125 licence – Brixton was able to establish itself as one of the most popular motorcycle brands in the eighth-liter class with a 6.4% market share.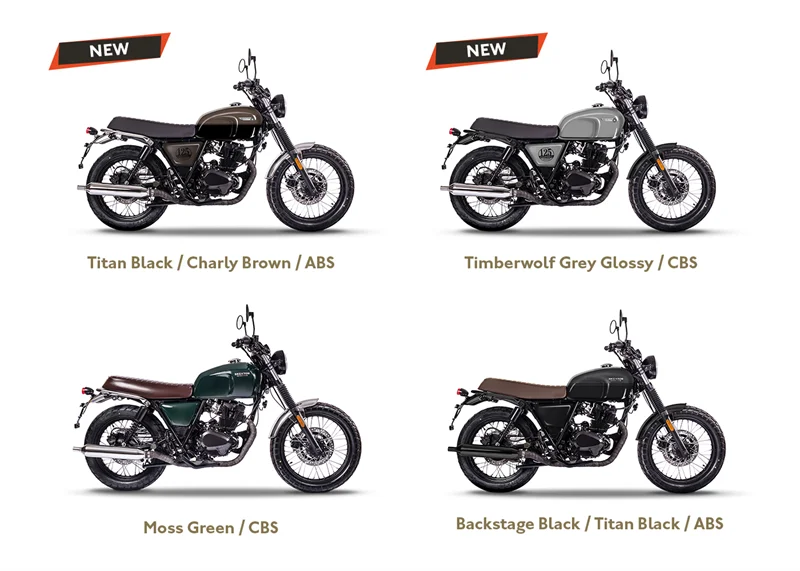 Photos: KSR
Lightweight facelift and new colour combinations
The motorcycle brand, which is based in Lower Austria (Krems), met the requirements of the new "Euro 5" emission standard, which will enter into force from 2021: "We are of course extremely happy that we managed the Euro 5 conversion with the complete vehicle range so easily. In addition, in the course of the changeover, especially with the 125 series, which has remained almost unchanged since 2016, we were able to make slight refinements to the design and establish two new colour variants, black-brown and silver, brilliantly," says design chief Elias Juraszovich.
Brixton's product range now includes 11 vehicles in three different cubatures (125, 250 and 500 cubic metres) – from Café Racer to the classic Naked Bike.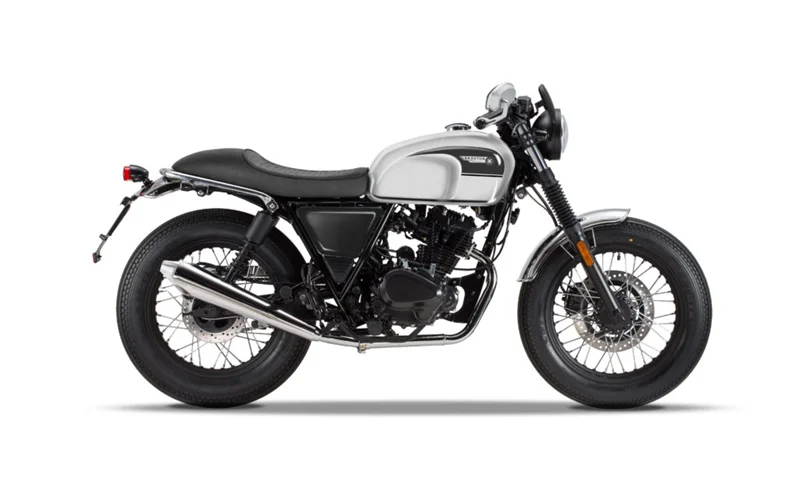 Great potential for the top model Crossfire 500
The Euro 5 conversion was smooth with the latest top-of-the-line Crossfire 500. The recently introduced, currently the strongest Brixton motorcycle, went into series production in June 2020 and was able to convince both customers and the trade press right away. Brixton Marketing Manager Alexander Dalinger is also positive: "We are going into the 2021 season with high expectations, our 500 unit had a very positive market start despite the late availability last season and we are convinced that in 2021 we can take the momentum and meet our expectations with the Crossfire, if not exceed it."
Long-awaited novelty in the second half of 2021
With the Crossfire 125 already presented at EICMA 2019, another completely newly developed vehicle model will go into series production in 2021. The Brixton Crossfire 125 is the next logical step for Brixton to integrate the new Crossfire product line into the complete vehicle range. The Crossfire 125 will feature a water-cooled 15 hp 125 cubic engine and the typical design features of the X-Line. Series production is expected at the beginning of the second half of the year. More information about technical data or pricing information will be published in the course of the coming season.