"Biker's Summer" 2020
- Buy motorcycle tyres and secure premium
The purchase of Bridgestone Battlax motorcycle tyres is now worth double: buyers of a set of Battlax S22, AX41, AX41S, T31, or A41 tyres not only benefit from comfort and driving pleasure, but also receive an exclusive Bridgestone battery charger or a 30l Oxford Bag as part of the "Biker's Summer". The offer can be used at all Biker's Club dealers in Germany or Austria from now until 30.09.2020.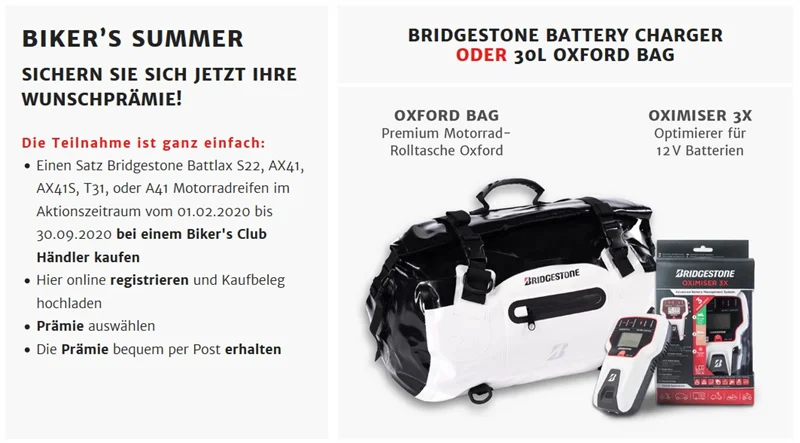 Photos: Bridgestone
Participation is very easy: Motorcycle fans who buy two Bridgestone tyres from the participating Biker's Club dealer during the promotional period, then register on the promotional page bridgestone-motorrad.eu and upload their proof of purchase, will receive their desired bonus as a thank you.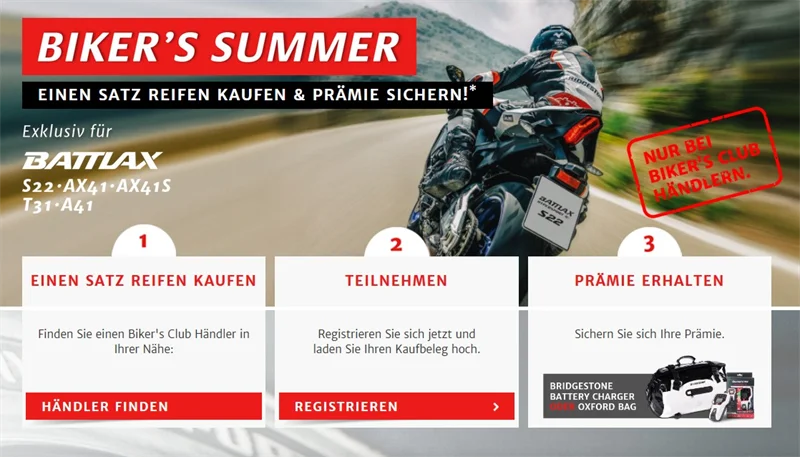 For more information, please contact: https://bridgestone-motorrad.eu.