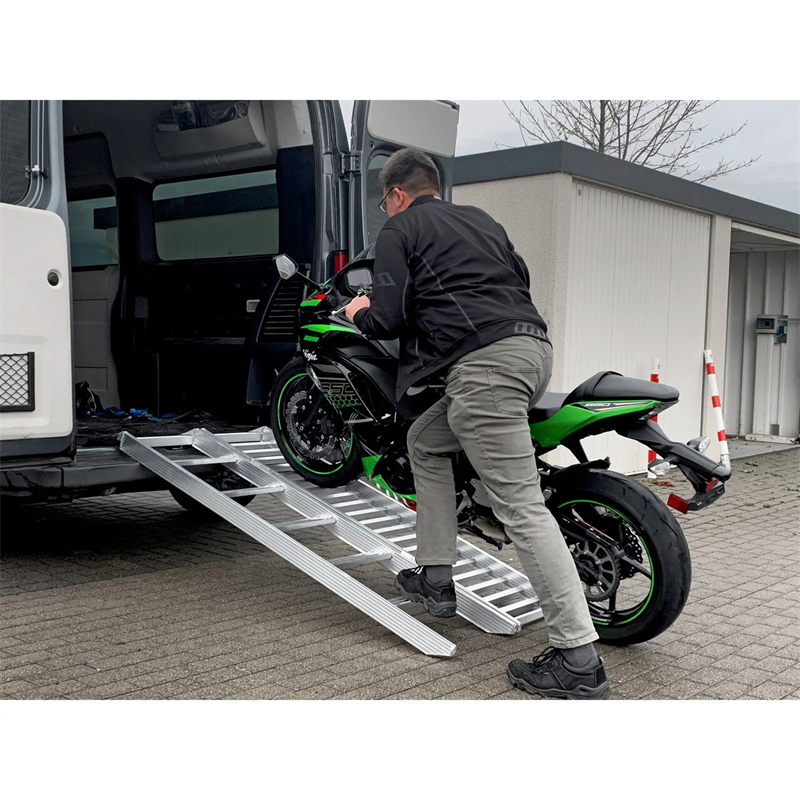 Photo: POLO
New at POLO: The Hi-Q TOOLS ramp with loading stairs!
Loading the motorcycle into a raised van is often a small challenge. The new ramp with loading stairs from Hi-Q TOOLS provides a remedy here. Now available in all POLO stores as well as on polo-motorrad.com

Anyone who has ever transported their motorcycle in a Sprinter, pick-up or other elevated vehicle has inevitably already made acquaintance with DEM an uncertain moment. The machine hangs half in the car, half on the ramp, the arms are stretched, the balance wants to be kept somehow and now it is time to get in. The jump into the car, while the machine has to be held at the same time, has often led to the horse and rider falling over together. Of course, it is best to load in pairs, but if helping hands are not tangible at the moment, but the machine wants to be loaded, the new ramp from Hi-Q TOOLS provides a remedy for the eternal balancing act.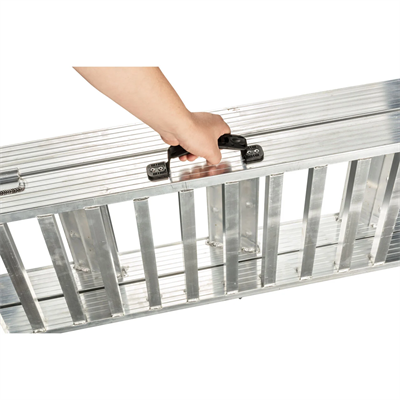 Thanks to the sure-footed steps, you always stay at the same height as the motorcycle when loading and unloading. The extra wide drive-up rail is equipped with 5 cm high edges that prevent a wheel accidentally running next to the ramp. When folded, it can be easily stowed away and secured with the belt included in the scope of delivery. Despite the lightweight aluminium construction, the new loading aid from POLO shines with a load capacity of 400 kg.



Hi-Q TOOLS ramp with loading stairs
Price: € 199,99 | CHF 238.00
Order No. 60160001356
To the product: DE | AT | CH
Dimensions (approx.)
Length: 184 cm
Width ramp between elevations: 37 cm
Width folded without/with hinge: 41/43 cm
Width unfolded: 83.5 cm
Length of belt for securing the ramp: 200 cm
Weight: 15 kg