Suzuki Virtual Show at the Start of the Season
Suzuki presents the virtual fair 2022 - without extra software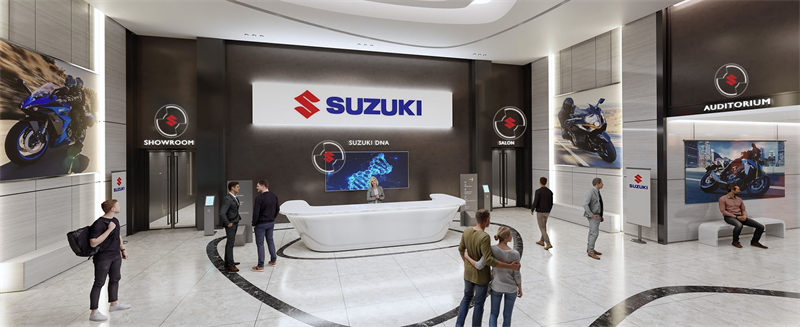 Graphic: Suzuki Website
It's March - here we go again!
Since motorcycle fairs continue to be cancelled in many places due to Corona, Suzuki has put a "virtual" trade fair on the Internet. Under https://suzuki-motorrad-salon.de you can look at the current Suzuki models comfortably in the browser. Special attention was paid to the two latest models GSX-S 1000 and GSX-S 1000 GT.
Suzuki has learned! At the beginning of 2021, there was already a comparable event called "
Suzuki Motorcycle Global Salon
", but you had to install an extra software on your computer - which was certainly a bit too complicated for many interested parties. Now you can simply watch the Suzuki Fair 2022 in the browser.
There are four areas to see, all of which can be approached from the lobby. In the showroom all models including scooters and motocross are available for admiration. In the salon you can find more information about the two new GSX-1000 models. The auditorium is a kind of cinema where you can watch some YouTube videos. Finally, there is the Suzuki DNA, which discusses the long history of Suzuki motorcycles.
The whole thing also works on smartphones, but we recommend visiting the virtual Suzuki fair on a desktop computer. Have fun ->
to the Suzuki virtual show