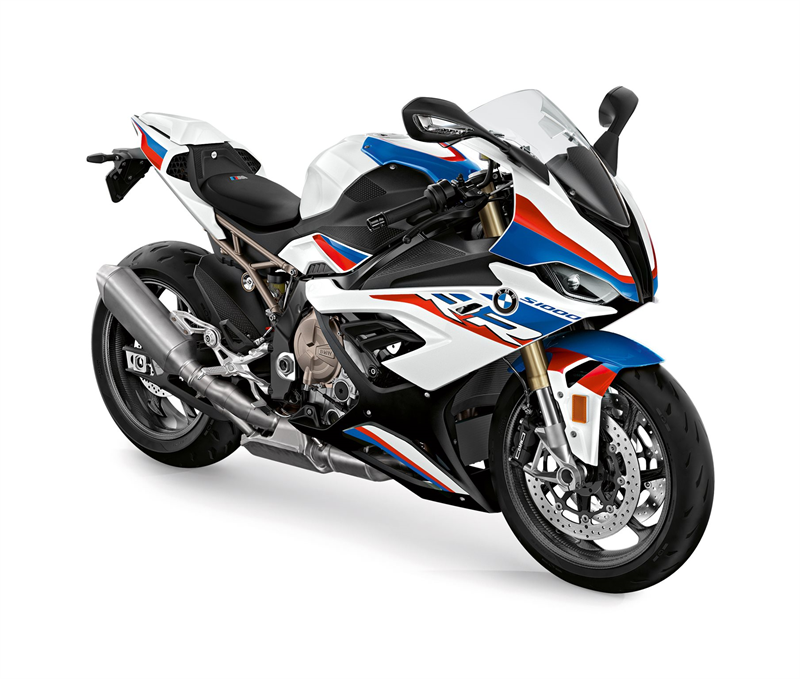 Photos: BMW
BMW with three machines in the top 3!
The registration figures of February 2023 are in. Due to technical problems with our data provider, we can only publish them now. The already good January is followed by an even better February 2023: Over 10,000 new motorcycles (as always without 125cc and scooters) were newly registered this month. This corresponds to a growth rate of about 24 percent compared to February 2022.
The success of BMW bikes in February 2023 stands out in particular. At number 1 unchallenged and as always the R1250GS followed by the S1000RR and the F900R. Three BMW motorcycles in the first three places - impressive. Especially since other machines from Munich follow in fifth, seventh and eighth place. In the top 15 there are not less than nine (!) BMWs. Congratulations to Munich.
Top 50 new motorcycle registrations February 2023
| | | | |
| --- | --- | --- | --- |
| Rank | Manufacturer | Model | Piece |
| 1 | BMW | R 1250 GS | 939 |
| 2 | BMW | S 1000 RR | 275 |
| 3 | BMW | F 900 R | 237 |
| 4 | Kawasaki | Z 900 | 229 |
| 5 | BMW | F 900 XR | 185 |
| 6 | Honda | CRF 1100 AFRICA TWIN | 183 |
| 7 | BMW | S 1000 XR | 182 |
| 8 | BMW | R 1250 R | 178 |
| 9 | Suzuki | SV 650 | 177 |
| 10 | Honda | CBR 650 R | 164 |
| 11 | BMW | F 750 GS | 153 |
| 12 | Yamaha | MT-07 | 149 |
| 13 | Yamaha | MT-09 | 145 |
| 14 | BMW | R 1250 RS | 144 |
| 15 | BMW | G 310 R | 133 |
| 16 | Honda | CB 650 R NEO SPORTS CAFE | 132 |
| 17 | Husqvarna | 701 SUPERMOTO | 132 |
| 18 | BMW | S 1000 R | 132 |
| 19 | Honda | NT 1100 | 131 |
| 20 | Honda | CMX 500 REBEL | 125 |
| 21 | Honda | CB 750 HORNET | 123 |
| 22 | KTM | 1290 SUPER DUKE R | 107 |
| 23 | KTM | 690 SMC | 102 |
| 24 | Suzuki | DL 650 V CURRENT | 102 |
| 25 | Yamaha | TÉNÉRÉ 700 | 101 |
| 26 | Kawasaki | Z 650 | 99 |
| 27 | KTM | 390 DUKE | 99 |
| 28 | KTM | 1290 SUPER ADVENTURE | 97 |
| 29 | Honda | NC 750 X | 95 |
| 30 | BMW | F 850 GS | 94 |
| 31 | Suzuki | GSX-S 1000 GT | 92 |
| 32 | BMW | R NINE T | 92 |
| 33 | BMW | R NINE T SCRAMBLER | 92 |
| 34 | Suzuki | GSX-S 1000 | 89 |
| 35 | Yamaha | TRACER 900 | 89 |
| 36 | Honda | CB 500 F | 88 |
| 37 | Yamaha | YZF-R7 | 88 |
| 38 | Ducati | MONSTER 950 | 84 |
| 39 | Ducati | MULTISTRADA V4 | 83 |
| 40 | BMW | R 1250 RT | 83 |
| 41 | KTM | 890 DUKE | 75 |
| 42 | Ducati | STREETFIGHTER V2 | 72 |
| 43 | Harley-Davidson | LOW RIDER ST | 72 |
| 44 | Honda | CBR 500 R | 69 |
| 45 | BMW | R NINE T PURE | 69 |
| 46 | Harley-Davidson | STREET BOB 114 | 67 |
| 47 | Honda | CB 500 X | 67 |
| 48 | Beta engine | RR 300 | 67 |
| 49 | Yamaha | MT10 | 67 |
| 50 | Harley-Davidson | SPORT GLIDE | 64 |