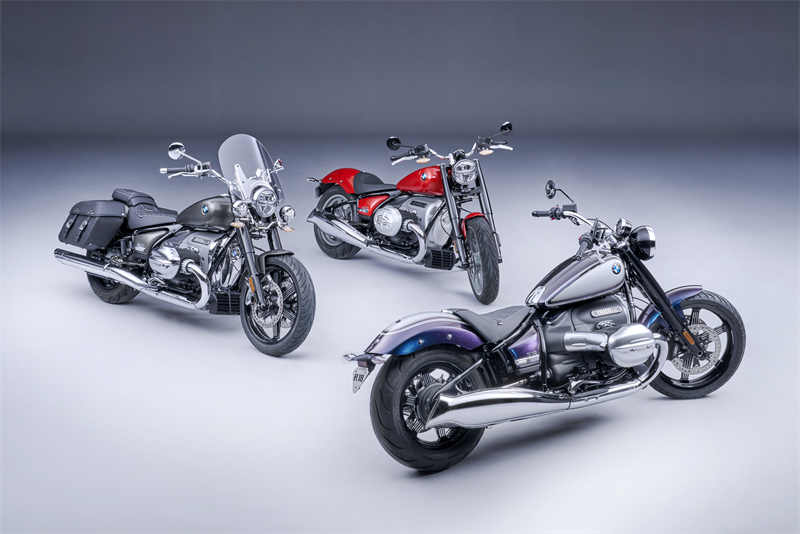 Photos: BMW Motorrad
For the 2022 model year, various facelift measures will be incorporated into the BMW Motorrad programme. The new configurations will be available to order the models from all BMW Motorrad partners from August 2021.

Overview of all measures for the BMW R 18 and R 18 Classic.
New colours Mars red metallic, Manhattan metallic matt and Option 719 Galaxy Dust metallic/Titanium silver 2 metallic.
Option 719 Galaxy Dust metallic/Titanium Silver 2 metallic couples black powertrain with reversing aid.
Geometric change of the lower case holder. As a result, no disassembly required when driving without a suitcase (R 18 Classic only).
New Option 719 design package AERO with cylinder head cover and hero breast in brushed aluminium.
Option 719 bench seat.
Option 719 wheelsets AERO and ICON.
Design option chrome freely selectable for all color variants.
Lineing freely selectable for Blackstorm metallic and Mars red metallic.
First Edition is omitted.