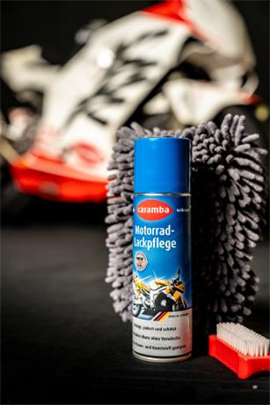 Photos: Caramba

Spring is just getting started, in some parts of Germany temperatures have already been able to scratch the 20 degree mark for a short time. Just the right time to get the bike back on track after the winter break. Re-insert the battery, press the start button, and off you go – that's the theory. In practice, however, your own motorcycle should be thoroughly checked and serviced before the first tour. Caramba, the specialist in cleaning and care, reveals what bikers should look out for when cleaning in the spring.


Spring wash against the traces of winter

In the first step, the winter dust is done with a neat wash on the collar. Here, a motorcycle cleaner is suitable for the thorough and gentle cleaning of all surfaces. Particularly stubborn, dried dirt can be easily removed with a special concentrate. Motorcycle paint care is available for sensitive paint. It cleans, polishes and protects the paint for weeks.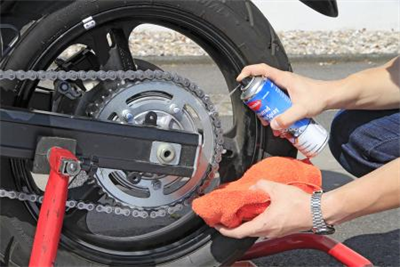 Check the battery and chain

It is especially important to check the battery, because if it does not work, there will be nothing with the first exit. Before and after charging, the liquid level should be checked and, if necessary, replenished with distilled water. If the battery was removed during the winter, it is also recommended to treat the poles with battery pole grease. Particular attention is also needed in the drive chain, which, like the sprocket and sprocket, should be cleaned well. This is where the motorcycle chain cleaner, whose solvent has been specially developed for the removal of greases and dirt on the drive chain, is suitable. After cleaning, the chain should be lubricated before the first tour in spring. White or transparent motorcycle chain spray is available for this purpose. Both products are fully synthetic lubricants and are equally suitable for 0, X and Z rings. Thanks to their good flow and mesh properties, the products advance to every point in seconds and ensure effective lubrication. During lubrication, wear can also be checked immediately: If the chain can be lifted off from the sprocket or so-called shark teeth can be seen on the sprocket and sprocket, the chain should be replaced.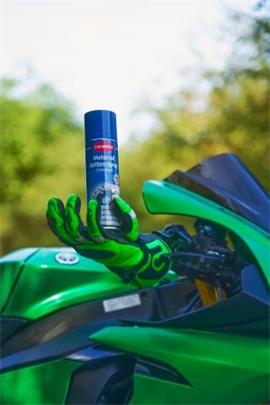 Finally, check the liquid levels of brakes and oil and take a look at the tread depth of the tyres. We now also recommend a look at the TÜV badge. So prepared, nothing stands in the way of the start of the motorcycle season 2021.