Kawasaki W800 - classic elegance in the style of the W1
Kawasaki W800 - classic elegance in the style of the W1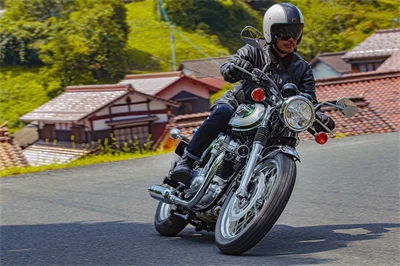 Photo: Kawasaki
After W800 Street and the W800 Cafe, the W800 is now simply reminiscent of Kawas W1 from the mid-sixties. The classic basic model relies on the air-cooled King Wave two-cylinder with 773 cm3 displacement and 48 hp at 6,000 rpm and 62.9 Nm of torque at 4,800 rpm, as well as the already known w 800 Street and W 800 Café models.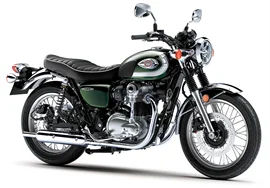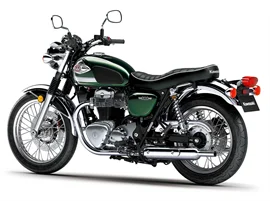 However, the engine for the Euro 5 standard has been adapted in many respects. The double loop frame of the W800 has larger pipes and the fork has also been reinforced. Also new is the larger 19 inch front wheel, a newly formed pipe handlebar, an anti-hopping clutch and an advanced ABS.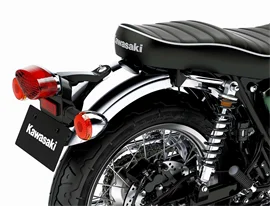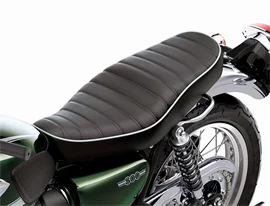 The W800 impresses with its successful retro look with many chrome parts, new retro flashers and an overall successful classic look.