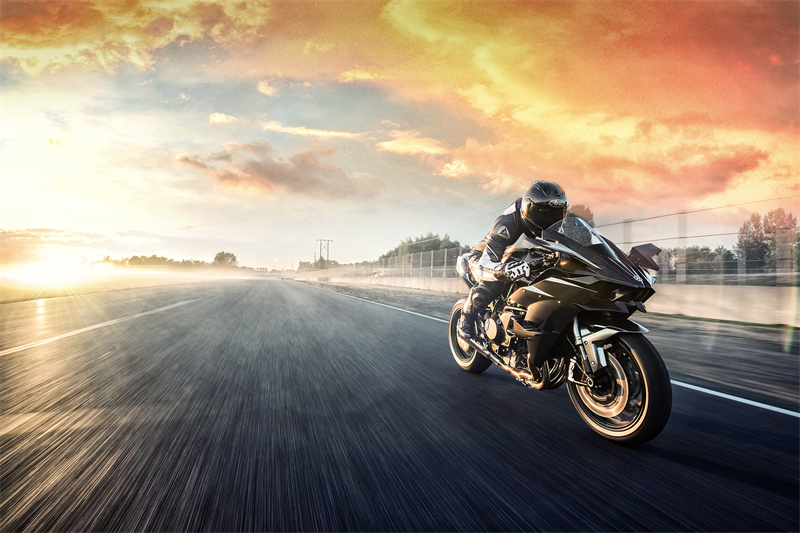 Photo: Kawasaki
ORDER WINDOW FOR THE NINJA H2R IS OPEN AGAIN!
The Ninja H2R will remain in Kawasaki's program in 2023. If you want to secure one of these now legendary motorcycles, you must sign a purchase contract with a Kawasaki dealer by November 8, 2022. After that, the order window for model year 2023 closes. The supercharged four-cylinder engine of the ultimate hyperbike still develops up to 240 kW (326 hp, with Ram-Air insert) – with a ready-to-ride weight of 216 kg. Of course, this motorcycle is built purely for racetrack operation. The certifiable Ninja H2 is also not in the Kawasaki program in 2023.
The Ninja H2R goes technically and visually unchanged into the new model year. Production for 2023 will begin as early as December 2022, before which orders will be collected worldwide until November 8, 2002. The delivery time for the motorcycles, which are largely handmade, cannot yet be specified exactly. The order quantity and the availability of parts play an important role here.
When leaving the factory, the noise level of the Ninja H2R is 120 dB/A according to Auto Cycle Union (ACU) guidelines. This makes it possible to use it on many race tracks. Any Kawasaki contract partner can provide information about the details for use and maintenance. There is no manufacturer's warranty for the Ninja H2R, but the statutory warranty rights apply.
The Ninja H2R is not only pleasing as a mind-expanding track tool. Investing in one of these unique vehicles could also turn out to be a good investment. Because the production of such rare hyperbikes with combustion engines should not last forever.
Ninja H2R:
- Mirror Coated Matte Spark Black
RRP ex works*: 56,000 €, incl. transfer**: 56,450 €
* Recommended retail price in Euro incl. 19 % VAT plus transfer and additional costs
** Recommended retail price in Euro incl. 19 % VAT incl. transfer, plus additional costs
(as of October 2022)