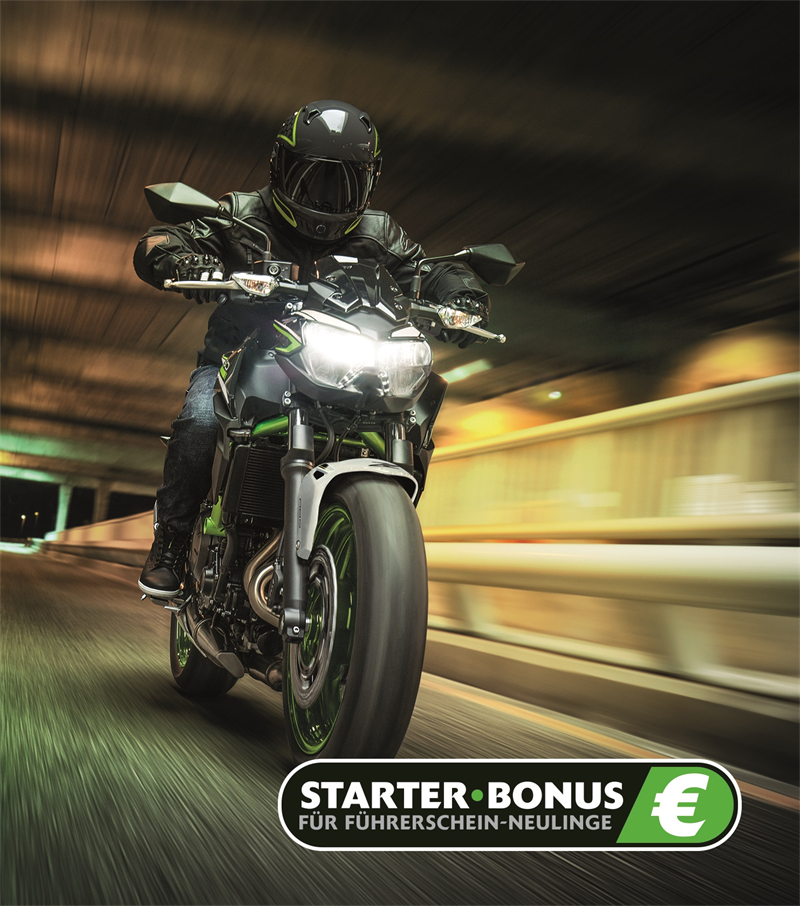 Photo: Kawasaki
Good news from Kawasaki Germany for all those who are just getting their motorcycle license or have recently acquired the driving license. Also this year, the new purchase of the first Kawasaki for beginners will be supported with up to 800 euros subsidy.
The STARTER BONUS program has been in existence for more than ten years. The subsidy is based on the displacement of the desired bike: One euro per cubic centimeter is contributed to the new purchase (on the recommended retail price; plus freight and additional costs). The costs for this are shared by the Kawasaki contractual partners and Kawasaki Germany. The STARTER BONUS applies to all new vehicles of the brand that can be registered and is limited to a maximum of 800 euros.
So if you have acquired your motorcycle license within the last 12 months before purchase, you should use the STARTER BONUS. It applies to categories A1, A2, A and also to the car driving licence with B196 extension.
This means that every beginner can enjoy the advantages of a new motorcycle right from the start: state-of-the-art technology, manageable follow-up costs, financing options and warranty services. The only restriction: The promotion is only valid while stocks last and until revoked by Kawasaki. It is also not possible to cumulate with other actions.