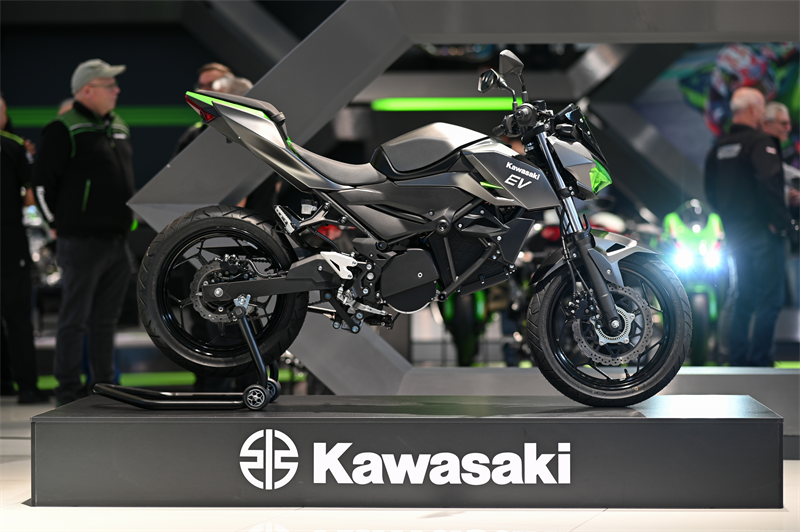 Photo: Kawasaki
Kawasaki presented a possible option for electric motorcycles of the future at a press conference at INTERMOT.
The "Electric Vehicle" (EV) from Kawasaki, which was presented to the public for the first time at the "8 Hours of Suzuka" in August, was now available live for the press in Cologne. Masaya Tsuruno, Managing Director of Kawasaki Motors Europe, also presented important future plans for the brand in his speech. Hiroshi Ito, president of Kawasaki Motors, had already announced some time ago that various electric motorcycles would be introduced worldwide over the coming years. Mr Tsuruno built on this speech.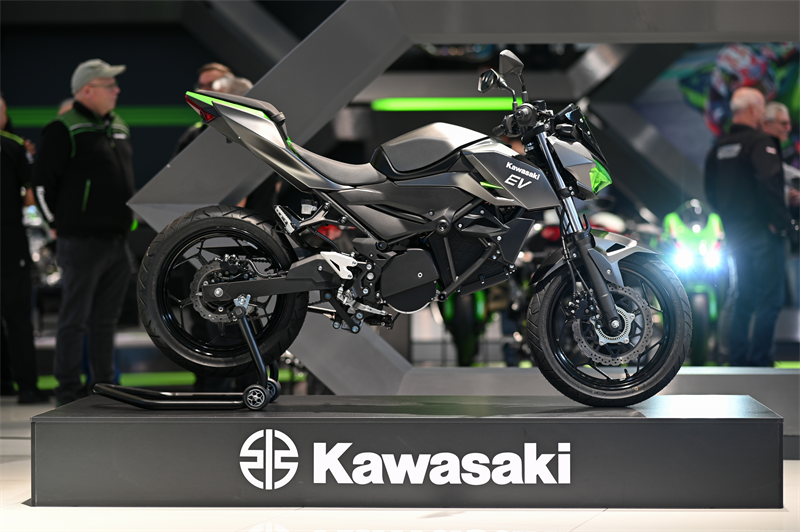 Photo: Kawasaki
Kawasaki remains committed to the internal combustion engine, Tsuruno said in his speech. However, intensive work is being done on solutions with e- and bio-fuels as well as hydrogen-powered vehicles in order to achieve the goal of CO2 neutrality.
The company's experience and know-how will allow Kawasaki to play an important role in the evolution of vehicle powertrains. In addition, Kawasaki has built up close partnerships that do not only come from the two-wheeler world. Among them are other future-oriented companies from the automotive sector and beyond.
"We are highly motivated and will continue to advance our research and development."
In conclusion, Tsuruno emphasized that the Kawasaki brand will be further strengthened and products and services will be offered to meet customer demands. Further projects in the field of CO2 neutrality would therefore be driven forward and all possibilities considered.