Adventure Roads Tour 2021
- a unique experience leading to the midnight sun in Iceland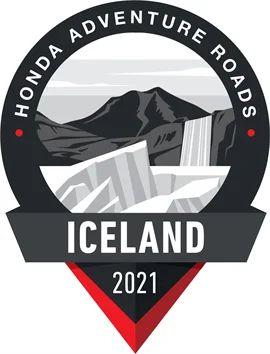 Photos: Honda
Passion never sleeps: The third Adventure Roads Tour on the Honda Africa Twin will take you to Iceland in 2021 for the midnight sun
In June 2021, the third edition of the Adventure Roads Tour will take you to Iceland, the land of lava fields, glaciers and geysers. Honda allows 30 lucky motorcyclists to chase the new CRF1100L Africa Twin, the CRF1100L Adventure Sports and the CRF1100L Adventure Sports ES with semi-active Showa EERA chassis through fire and ice to your heart's content.







The 11-day tour starts in the world's northernmost capital: Reykjavik. From there, the route leads southwards and in a large loop over the remote highlands in the north back to the starting point. And there is no real adventure feeling, because the most exciting driving scenarios of the northern hemisphere are included on the tour: grippy asphalt roads, unique gravel passes, tricky river passages and, first and foremost, the majestic beauty of an island famous for its breathtaking landscapes. Is there a better place to discover the Africa Twin?
With the Adventure Roads Tour 2021, the participants can fully focus on the driving fun: accommodation, tour guides, meals and of course the Africa Twins and their maintenance is provided. In addition, some HRC rally stars are involved, who share their rich wealth of experiences, tips and tricks in off-road driving.
The Adventure Roads Tour 2021 is an all-inclusive event that 30 customers from all over Europe can look forward to. The exclusive adventure tour is now entering its third round: in 2017 we went to Norway and in 2019 to South Africa, in 2021 the trip to the rough island in the North Atlantic is on the agenda.
More information about the Adventure Roads Tour programme and the terms and conditions can be found on the website: www.hondaadventureroads.com.