ABM handlebar increase:
Adjustable varioRiser for handlebars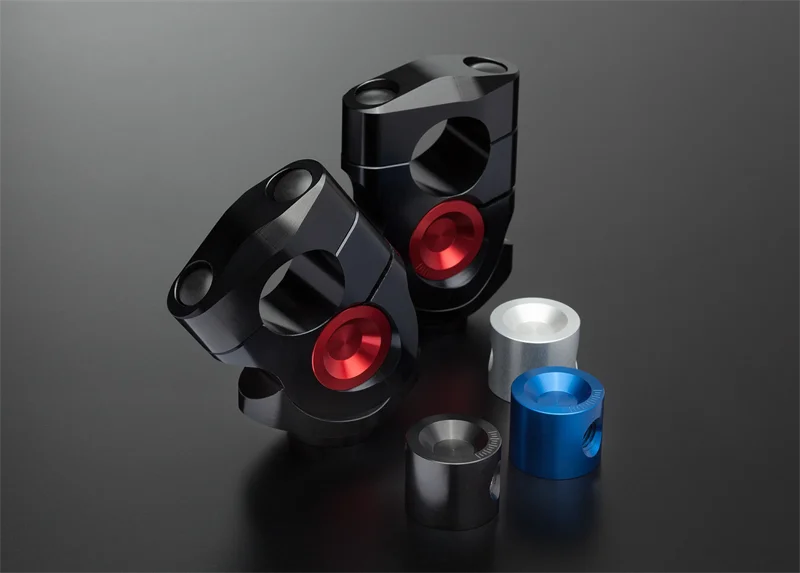 Photos: ABM
Handlebar lifts are not new, but this riser from ABM is an absolute pioneer in the motorcycle accessories market: the varioRiser enables stepless, individual adjustment of the handlebar position on the vehicle. While in conventional solutions the handlebars could only be adapted minimally by turning, the engineers at ABM succeeded in designing the varioRiser in such a way that numerous settings are possible. With a stepless adjustment, an adjustment range of up to 15.5 millimeters results, so that an individual optimum can be set. It doesn't matter if the driver is big or small, wants to sit upright or more athletic.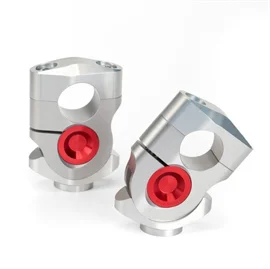 The versions are available in eight different colour combinations and fit - partly in combination with reduction sleeves - to handlebars with a diameter of 22.2 millimeters, 28.6 millimeters and 1 inches. Model-specific conversion kits for numerous motorcycle models are also available, which provide all the necessary
assembly parts.
As always, the development, conception and production of the award-winning varioRiser come from the Breisach plant. The varioRiser has a parts report and is available in the manufacturer's webshop or in specialist stores. Price per couple: from 159.00 EUR including VAT. For more information:
ab-m.de