Honda CRF 1100 L
- Touratech accessories for Africa Twin and Adventure Sports
Equipment for touring and off-road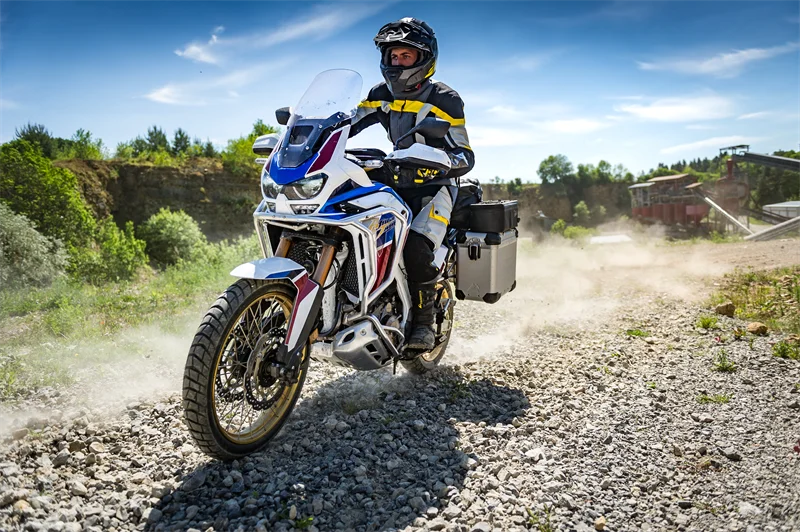 Photo: Touratech
Despite the now much more extensive electronic package, the new Honda CRF 1100 L Africa Twin is a no-frills motorcycle for adventure on and off the road. Touratech presents an extensive range of accessories to make the Africa Twin an individual adventure bike.
Luggage systems
Touratech offers the full range of its luggage systems for the 1100 Africa Twin. The aluminium cases of the ZEGA Mundo, ZEGA Pro and ZEGA Evo series are available in combinations of 31/38 litres and 38/45 litres for installation on the tailor-made 18x2 stainless steel tube carriers. You can choose from variants in aluminium natural, silver or black anodised. Additional luggage finds its place in the ZEGA Topcase, which is conveniently locked with the »RapidTrap" system on the topcase carrier. Those who prefer the classic luggage roller will have a double support surface compared to the original bridge with the four-millimeter-thick aluminium-lasered luggage plate, which also offers numerous cleverly positioned slots for the tension belts.
A selection of textile luggage solutions is also available. The tank backpacks have a tailor-made version of the deliberately simple Ambato Pure for the Africa Twin as well as the extensively equipped Ambato EXP. Also available are a handlebar and a passenger bag.
Patronage
A solid protector equipment is indispensable for use off paved roads. The tank fall bar provides protection for the cladding, cooler and tank, while the engine fall bar protects the sensitive side lids of the two-cylinder in case of fall or in case of contact with obstacles in the terrain. Both handles are made of stainless steel and can be perfectly combined with each other to create a true all-round protection. Protection for the underside of the engine is provided by the »Expedition» engine protection. Precisely edged and precisely welded aluminium in four millimetres thickness also withstands heavy off-road inserts.
The headlight protection made of black coated stainless steel keeps swirled stones away and gives the Africa Twin a core adventure look. Thanks to the quick release, the protector can be easily mounted as required.
All this and much more...
Numerous other parts such as brake calipers, handlebar increase or the side stand support widening, which has already been proven on countless models, round off the product range. A large selection of chassis components with replacement springs, cartridge kits and struts are in preparation.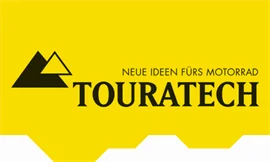 For more information: https://www.touratech.de