New are two jet helmets from Nishua and MTR, which Louis now has in the program and whose style could hardly be more different.
The martial MTR Battle-X
Angular shape, camouflage spot pattern, end-time design. The Battle-X is the helmet for the bad guys or anyone who wants to look at least like that. On the other hand, this is a solid and comfortable jet helmet with integrated visor, ventilation system, ratchet closure and additional (but not certified) face protection for 129.99 euros (99.99 in matt black).
The elegant Nishua Jet 2
Slim shell with chrome trim, classic-simple colour scheme, a journey through time with ECE testing. Even the double D-lock is true to style. In addition, there are the five different shell sizes, a weight of well under 1000 grams and a size range from XS to XXXXL. And all this depending on the design for 99.99 euros and 109.99 euros respectively.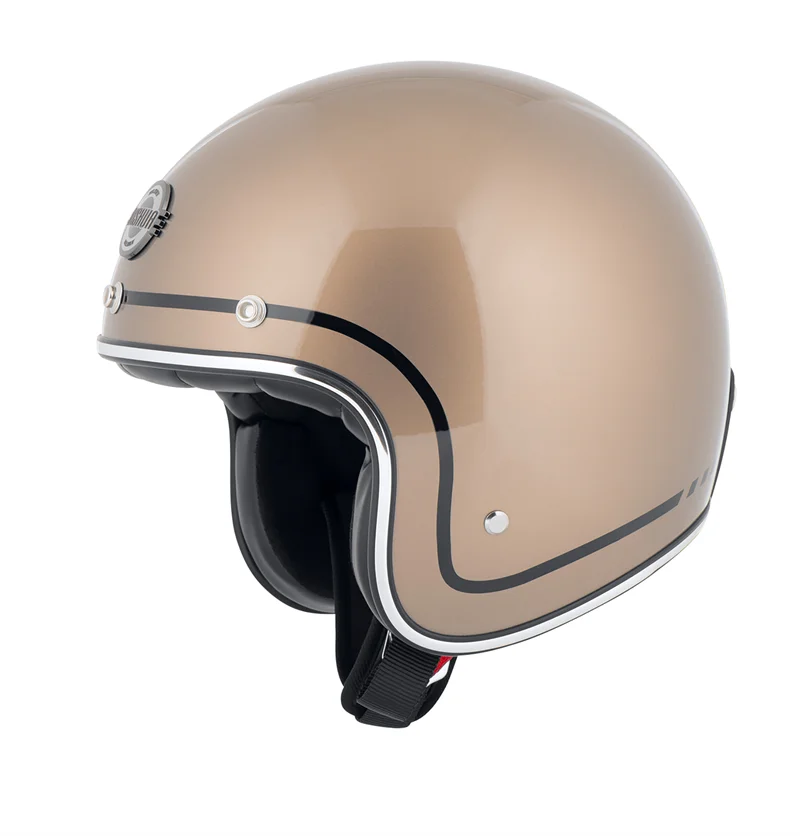 Photo: Louis