Motorcycle jackets with airbag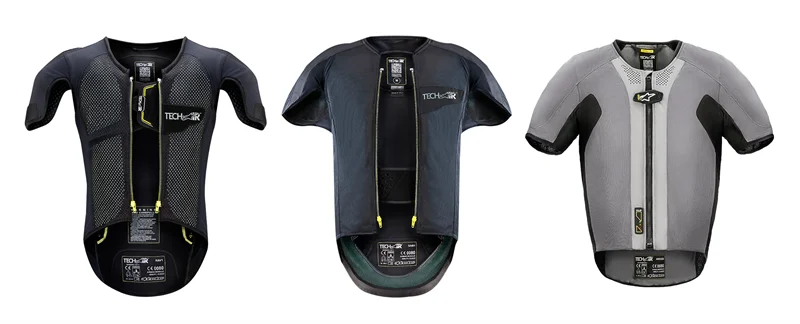 Photo: Louis
Vanucci is taking another step towards safety technology and now offers textile and leather clothing designed for use with an integrated, electronically controlled airbag system.
New in the Vanucci collection are the leather jacket VSJ-m1, the one-piece leather combination VSM-m1 and the textile jacket VAJ-m2. Vanucci uses
Alpinestars' tech-air system
for all three.
Jackets such as a station wagon are cut in such a way that they give the respective airbag the "possibility of development" that it needs to protect the driver through adapted stretch zones. The various airbags protect not only the driver's back, but large parts of the upper body, such as collarbones and chest. In addition, there is the usual safety equipment with material duplications, safety seams and protectors on shoulders and elbows as well as in the combination of hips and knees.
Electronically controlled airbag systems are currently the maximum in terms of protection function. The sensors and the algorithms of the control system have proven themselves not only in racing. The reaction time is in the millisecond range, which is particularly important in road traffic, where there are no wide outlet zones and gravel beds.
Important: Alpinestars airbag vests are only available in selected stores with specially trained staff. This ensures detailed advice and correct instruction in the application of the system. More information about airbag systems and compatible jackets Louis offers in the
online shop
.