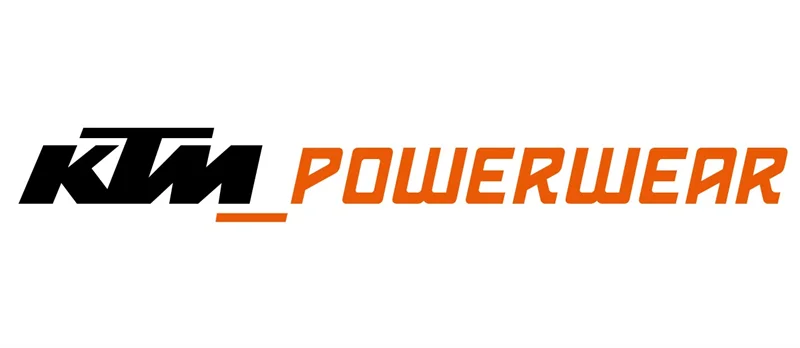 Photo: KTM
The KTM PowerWear includes nine different lines: RADICAL, PURE, UNBOUND, EMPHASIS, REPLICA, ORANGE, MECHANIC, X-BOW AND KINI-RB. Although all embody the essence of KTM, each collection has its own unique style.
With a wide and versatile selection of products for men, women and junior racers, the KTM PowerWear collection enables all riders to show themselves off your READY TO RACE motorcycle.
HIGHLIGHTS OF THE KTM POWERWEAR CASUAL & ACCESSORIES 2020 COLLECTION
RADICAL COLLECTION: RADICAL ZIP HOODIE
The KTM PowerWear RADICAL COLLECTION features a bold, exciting design. Made from 100% cotton, the RADICAL ZIP HOODIE clarifies the colour for which the heart beats.
PURE COLLECTION: PURE TEE ORANGE
The KTM PowerWear PURE COLLECTION lives up to its name. It pursues a single goal – comfort and style PURE – no frills, no detours. With minimalist applications and print designs on the chest, the PURE TEE ORANGE is just as focused as its wearer.
UNBOUND COLLECTION: UNBOUND VEST
The KTM PowerWear UNBOUND COLLECTION encourages you to push the boundaries of everyday conventions. In the development of the UNBOUND VEST, KTM used the same formula that also leads the motorcycles of the brand from victory to victory - high PERFORMANCE and function with low weight. This sporty cut vest can be worn on both sides and is water- and wind-repellent. Available for men and women.
EMPHASIS COLLECTION: EMPHASIS HOODIE
The brand new KTM PowerWear COLLECTION is ideal for those who fight for championship titles on and off the track. It is designed for maximum PERFORMANCE. The lightweight, quick-drying and breathable EMPHASIS HOODIE offers an ideal second skin. Available for men and women with READY TO RACE mentality.
REPLICA COLLECTION: REPLICA TEAM SHIRT
The Red Bull KTM Factory Racing Teams and their drivers stand out with their striking team clothing in every pit lane and paddock in the world. With the KTM PowerWear REPLICA COLLECTION, anyone can dress like one of the READY TO RACE professionals. The REPLICA TEAM SHIRT does this job with conviction and ensures a cool head with its mesh inserts.
ORANGE COLLECTION: ORANGE TRAVEL BAG 9800
One element of this collection is not to be overlooked: the color. The KTM PowerWear ORANGE COLLECTION is a constant and unavailable to KTM. Spacious enough for complete driver equipment and robust enough for any trip. The ORANGE TRAVEL BAG 9800 is the undisputed king of kit bags.
MECHANIC COLLECTION: MECHANIC HOODIE
The KTM PowerWear MECHANIC COLLECTION has been tailored to the needs of the quiet heroes of racing. Long, elastic cuffs ensure that the sleeves are not in the way when working on the motorcycle, and thanks to an excellent colour fastness you can wash the MECHANIC COLLECTION again and again and it will look like new every time you race!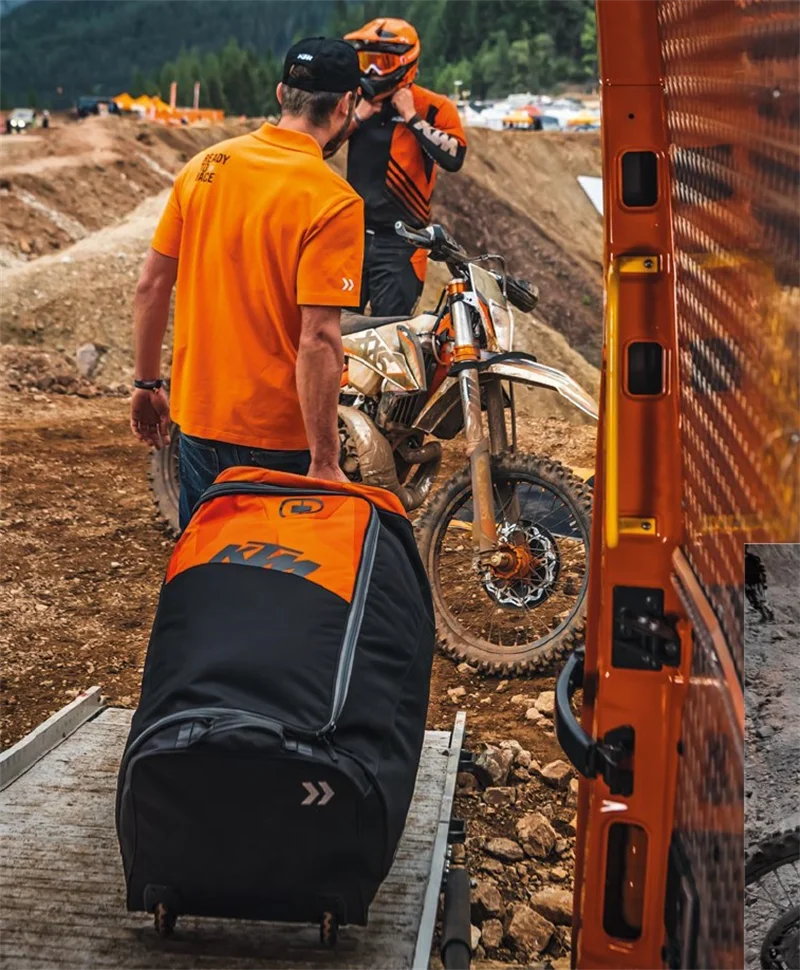 The new KTM POWERWEAR CASUAL & ACCESSORIES collection 2020 is now available from all KTM dealers.