BURGMAN 400:
New scooter from Suzuki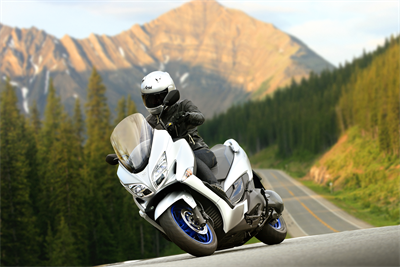 Photo: Suzuki
The name BURGMAN has always stood for luxury, comfort and dynamism in the scooter world. For late summer 2021, Suzuki presents the new BURGMAN 400, which convinces with more safety and improved efficiency. In addition to the Easy-Start system, the new BURGMAN 400 has traction control that offers additional safety. A convincing combination of stylish design, high functionality and driving comfort.


Engine, power and features
The BURGMAN 400 not only looks classy, it is also strong and dynamic. The liquid-cooled 400 cc four-stroke DOHC single-cylinder engine with fuel injection has been extensively revised and meets the Euro 5 emission standard. It generates outstanding torque in the lower to medium speed range and delivers powerful acceleration. The newly introduced Suzuki Dual-Spark Technology improves combustion efficiency, reduces fuel consumption and increases top speed.
In addition, the BURGMAN 400 received a newly developed traction control that reduces the spinning of the rear wheel when starting from a standstill with the throttle fully open or when driving on slippery or uneven road surfaces and gives the driver a reassuring feeling at all times.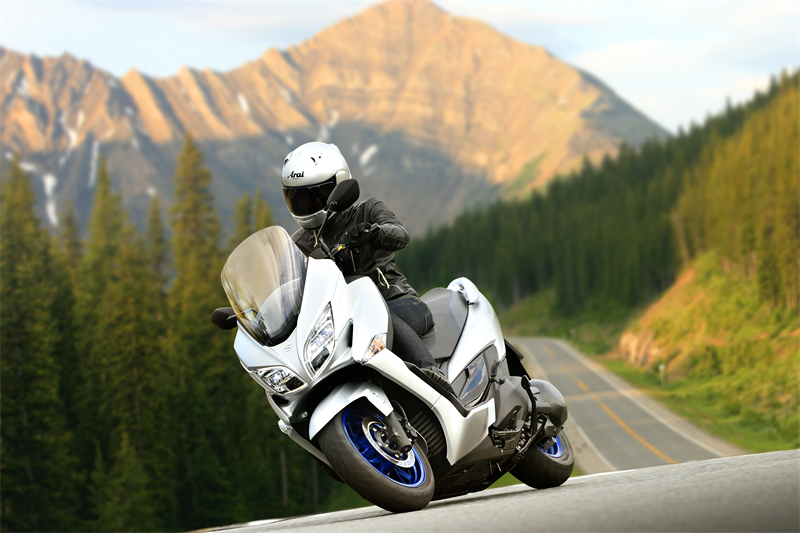 Photo: Suzuki
The design concept: The elegant athlete
The BURGMAN 400 impresses with its refined lines, as well as the stylish appearance and convinces with its sporty character. The new scooter is available in grey, black and a new colour variant. For the new colour "Metallic Mat Sword Silver" of the BURGMAN 400, a matt finish was chosen, which further underlines the sporty and elegant look. The iconic blue of the rims can also be found on Suzuki's sports models and gives a smart, sporty impression.
Despite the sleek, compact rear design, there's still plenty of storage space under the seat. The spacious 42-litre storage space allows, for example, the storage of two helmets or a larger amount of other utensils*. Thanks to the stepped double-seat design, the pillion can also be comfortably accommodated.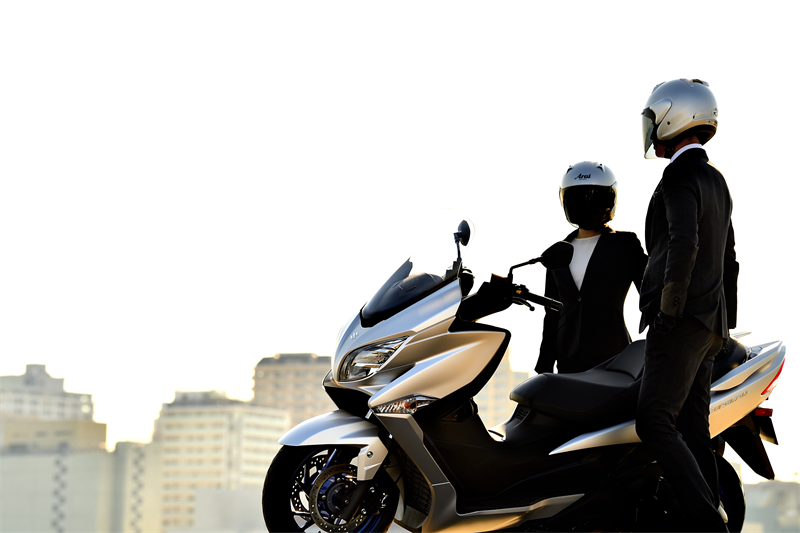 Photo: Suzuki
Availability
The new BURGMAN 400 will be available in Germany in late summer 2021 at Suzuki dealerships. The recommended retail price will be announced promptly on the company website of Suzuki Deutschland GmbH.