Motorsport Arena
- Operation resumes
The effects of the COVID-19 pandemic containment provisions were clearly felt at Germany's northernmost racetrack. At times, despite the best weather conditions, a ghostly silence spread at the race track and visitors were forced to stay away from it. Gradually, however, life returns to the Börde course under the strictest security precautions.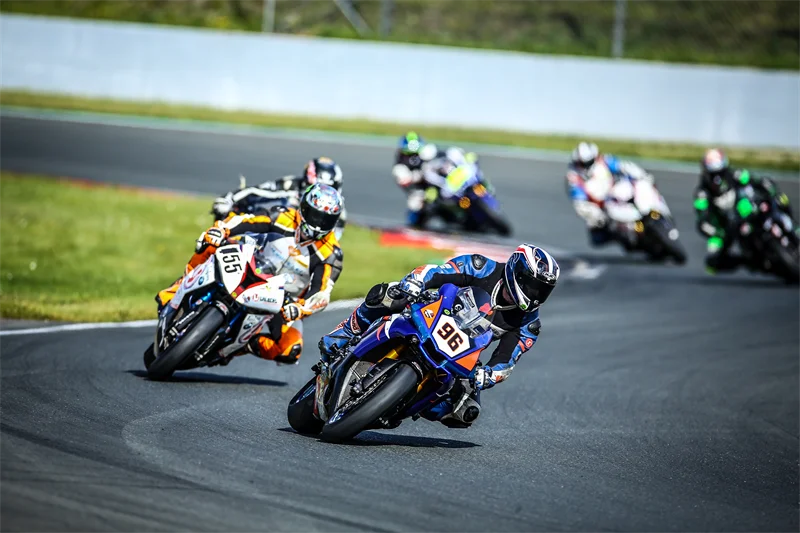 Photo: Motorsport Arena Oschersleben
After occasional professional test and industrial trips in recent weeks, the end of the entry restrictions to Saxony-Anhalt on 28 May opens the doors to the organizers to carry out the popular and numerous motorcycle race track trainings – of course contact-free and with the prescribed and recommended hygiene measures in compliance with the prescribed and recommended hygiene measures. This will allow motorcycle enthusiasts from all over Germany to take the racetrack asphalt under the wheels again at trainings of the Racing Academy, Triple M, Bike Promotion, Hafeneger and many more. Oschersleben thus once again proves to be the first best address for motorcyclists. Only spectators are not allowed for the time being as part of the security measures.
Until then, the ban on large-scale events until 31 August also prohibits spectator-like events. In addition to the car spring, Opel meeting and SchlagerDome, the German Speedweek, the Grand Prix of Touring Cars and the Superbike World Championship also fell victim to the regulations. However, fans can hope for the Asia Arena from 11 to 13 September, the Sidecar Festival on 3 and 4 October and the final of the ADAC GT Masters, which has been postponed until 6-8 November.
The arena's activities, which can be experienced by everyone themselves, are also gradually returning from the corona pause. From June, it will be possible to resume operation on the outdoor karting track for kart owners and to carry out driving safety training in the driving safety centre. Arena trainings and skater days will also be held again. For the other active programs, such as racing taxi rides, the employees of the Motorsport Arena work out concepts on a daily basis in order to make them experienceable again for everyone as soon as possible.
The first steps into a "new normal" in the Motorsport Arena Oschersleben have been taken and some more will follow until the usual operation. General dates and up-to-date information about the Motorsport Arena can be found at www.motorsportarena.com and motorcycle trainings under www.motorsportarena.com/moto.