APRILIA RS 660:
BEGINNING OF A NEW ERA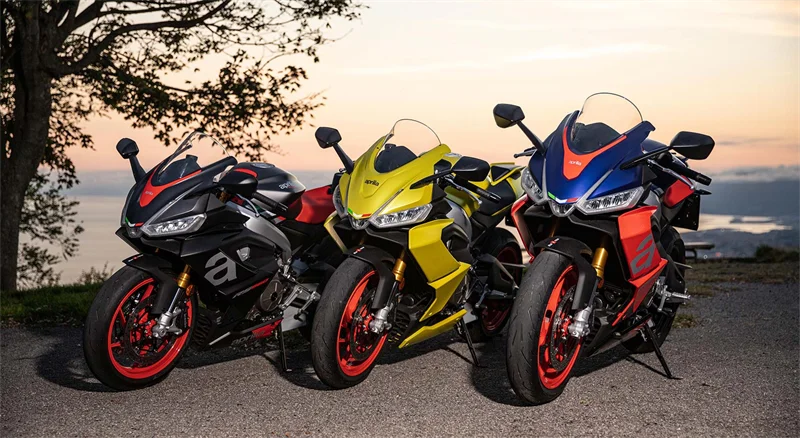 Photos: Aprilia
PRE-BOOKING AB TODAY, OCTOBER 12 UNDER: https://www.aprilia.com/de_DE/landing/RS-660


At first glance, the RS 660 stands out from the crowd. With its look, inspired by Aprilia's current Supersport machines, the RS 660 speaks a new but well-known design language.
The three-piece headlight has been the hallmark of the state-of-the-art and high-performance super sports machines from Noale since its debut. The RSV Mille, which was released in 1998, proudly wore this style element, which has been preserved to this day for all Aprilia Superbikes. Over time, it has established itself as the face of Aprilia to this day, combining RSV4, Tuono V4, the 125 models and the RS 50 in a design language. Maintaining and continuously developing for more than 20 years, the Aprilia typical headlamp now finds its place in the RS 660 in its latest expansion stage.
With its high-end LED headlights, daytime running lights and integrated turnsignal unit, the RS 660 sets new standards in the midsize segment. The blinkers are integrated into the Day Running Light (DRL) surrounding the headlights, making the front look even more compact and sporty.
Its high functionality proves that this highlight not only looks good, but actively ensures greater safety. Thanks to a light sensor, the dipped-beam light switches on automatically when the ambient light is too low. In addition, the RS 660 has a curve light function, which automatically switches the dipped-beam light on and off sequentially and side-dependently when inclined. This makes it easier for other road users to recognize the RS 660 pilot.
The RS 660 has not enough of a flasher, which switch off itself after a certain time when not switched off and act as a warning flashing light in the event of emergency braking.