Winter Gloves by Louis
Packed in cotton wool
Now really interesting: Vanucci's latest glove for the colder half-year called VC-3.
Winter gloves are always a trade-off between thermal insulation and grip/mobility. According to the manufacturer, the Vanucci VC-3 uses a duPont Comfort Max 200g padding and the fleece lining for the cold protection without unduly restricting contact with the motorcycle. Cooling by penetrating moisture prevents the climate membrane of Hipora. Just as important as membrane and padding: the double cuff of the VC-3 for sealing between jacket sleeves and glove. In addition, the VC-3 touchscreen is suitable for use by conductive material on the thumb and index finger – would be doofy if you had to get out of the warm gloves to operate the navigation system.
The size range of the VC-3 ranges from XS to XXXL, the price of the warm fingers: 99.99 €.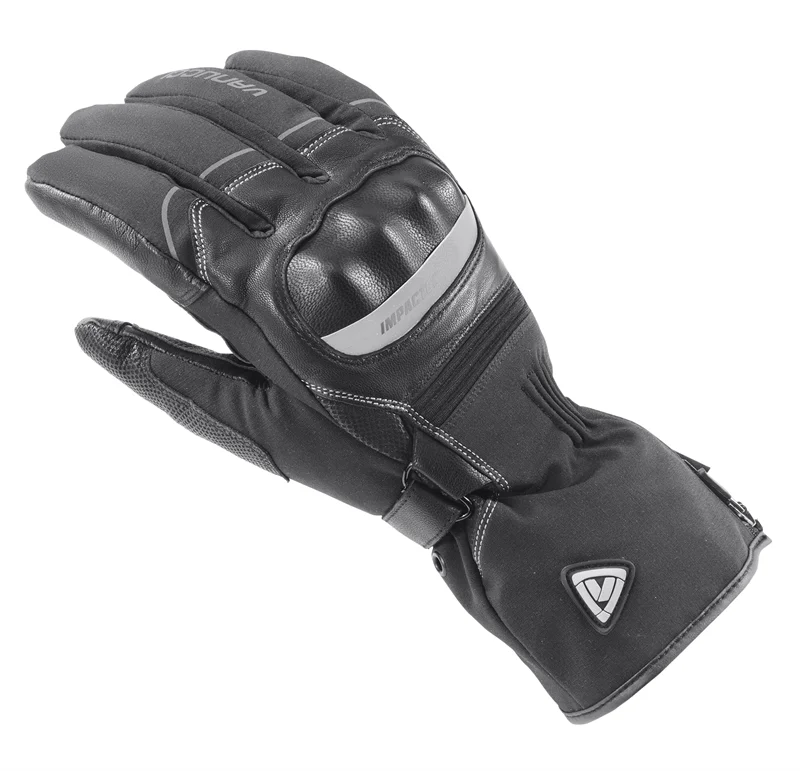 Photo: Louis